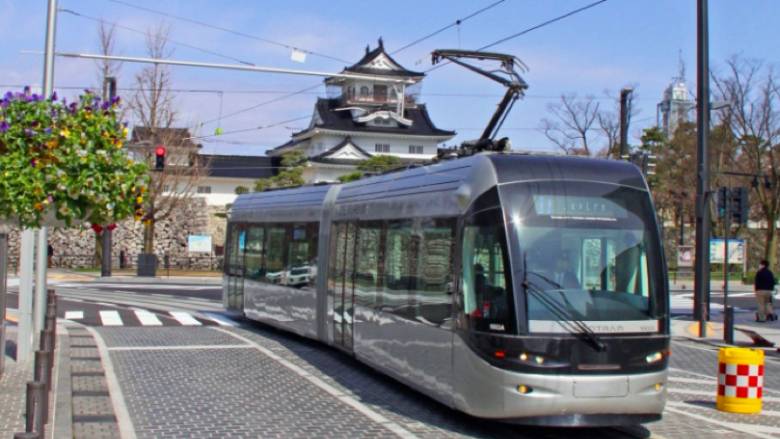 Overview
Located around 250 km northwest of Tokyo on the Sea of Japan coast, Toyama is home to many of Japan's high tech, banking, and pharmaceutical companies, and is a major producer of hydroelectric power. In 2012, Toyama was recognized by the OECD as one of five cities with advanced "Compact City" policies, along with Melbourne, Vancouver, Paris, and Portland. In 2014, it became the first Japanese city to be invited to join the Rockefeller 100 Resilient Cities initiative.
Its basic compact city development policy incorporates the development of transport nodes aimed at creating an aging society-friendly urban environment. Toyama has also developed its own regional disaster prevention plans and adopted a range of hard and soft approaches to disaster risk management, especially in the area of flood control.
In 2016, Toyama became one of the first partners of TDLC's City Partnership Program. Its sustainable urban development policies have attracted the attention of cities in developing countries where the World Bank provides financing. In collaboration with Toyama, TDLC held a Technical Deep Dive on compact cities and dispatched representatives from Toyama to other countries, including Chile, to conduct seminars on aging.
Key topics of engagement
Compact cities
Aging and accessibility
Disaster risk management, including flood control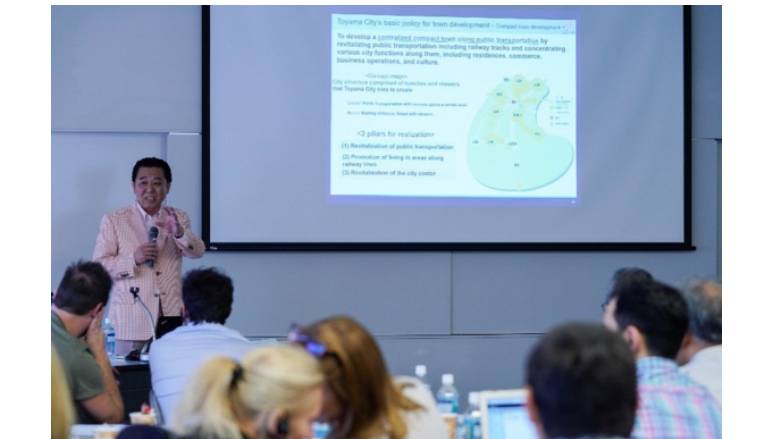 Voice of the city
"Acknowledging today's declining population and super-aging society, Toyama city has been the forerunner in the promotion of compact city planning with concentrated urban functions along public transportation routes and we have been actively disseminating the results of our efforts in Japan and abroad. Drawing on our partnership with the World Bank through the 'City Partnership Program', we hope to contribute to the development of sustainable societies worldwide by sharing our knowledge and expertise in urban development, including compact city planning, with practitioners and experts in developing countries. "
Masashi Mori, Toyama City mayor
Key recent collaborations
October 2021
A city official from Toyama shared some of the insights and key consideration in designing and promoting smart city solutions towards reducing carbon emissions and the lessons learned at the 10th Asia Smart City Conference: World Bank Session.
March 2021
TDLC and Toyama conducted an online event to commemorate the launch of the revised version of the "The Development Story of Toyama" case study.
March 2021
Toyama's compact city strategy was introduced as a case study of QII principles in action at TDLC online event.
August 2019
Senior Policy Administrator at Toyama City presented on the topic of city management (planning) at the official side event of the 7th Tokyo International Conference on African Development (TICAD7), which was co-hosted by the Japanese government, the World Bank and the United Nations, among others.
June 2019
Senior Policy Administrator at Toyama City introduced Toya ma's case study at the G20 Fukuoka Finance Ministers' Meeting Side Event "Population Aging and City Management."
November 2018
Toyama City Mayor presented the city's experiences with elderly-friendly policies at a conference organized by the Chilean Ministry of Social Development as part of TDLC's Operational Support for the Chile Aging Cities Support project.
July 2018
Toyama city officials accompanied a TDLC team on its mission to support the World Bank's Urban Development Program in the Romanian cities of Brasov, Constanta, and Bucharest. Toyama city officials advised their counterparts in Brasov on how to strategically attract people to medium-sized cities, particularly in the context of declining population and the accompanying fiscal challenges.
May 2018
A Technical Deep Dive on Aging Cities was organized in Toyama city, with Toyama city officials introducing their initiatives on Kadokawa Care Prevention Center.
*As of November 2021
Key Publications