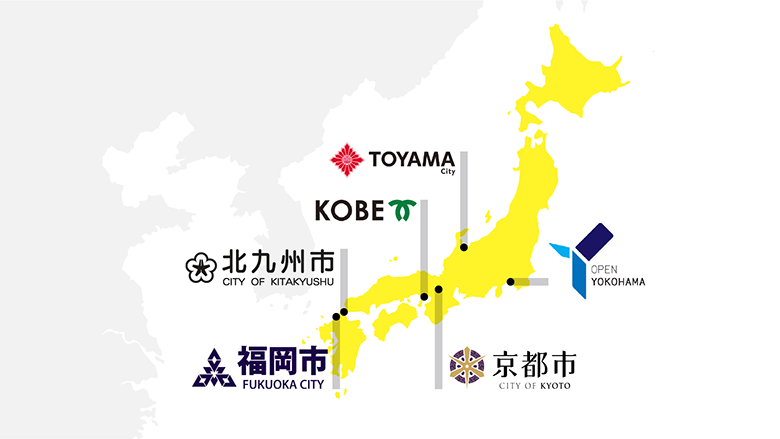 CPP cities
The City Partnership Program (CPP) was launched in 2016, drawing on TDLC's close connections with a number of Japanese cities. It is a critical component of our overall program that is leveraged across all TDLC activities.
Six Japanese cities currently participate in the CPP. The first four—Kitakyushu, Kobe, Toyama, and Yokohama—were selected in July 2016 by a committee of development professionals. Fukuoka and Kyoto became members in 2018.
Strategy
CPP cities are selected on the basis of their global leadership in the development sector and their knowledge of and expertise in relevant urban development topics. The program supports the provision of practical know-how, insights, and operational expertise. To further enhance the effectiveness and reach of the CPP, TDLC collaborates with other Japanese cities, including Tokyo and Osaka, as well as with cities in other countries.
TDLC's collaboration with CPP cities includes inviting their officers to speak at local or international conferences and Technical Deep Dives, developing customized case studies showcasing a city's particular expertise and experiences, and engaging them with TDLC's Operational Support activities through the sharing of practical expertise and experience.