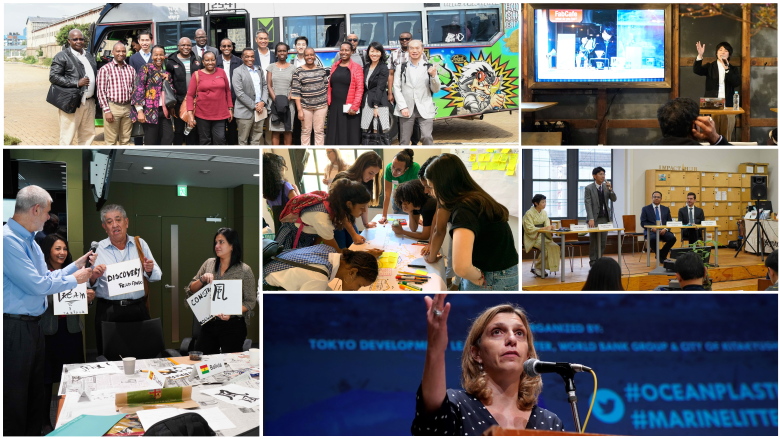 Tokyo Development Learning Center (TDLC) is a program of the World Bank, founded in 2004 under a partnership between the World Bank and the Japanese government and managed under the Urban, Disaster Risk Management, Resilience and Land Global Practice, a unit of the Bank specializing in urban development.
TDLC serves as a leading global knowledge hub with a mission to identify Japanese and global best practices, generate new insights, and share actionable solutions in order to maximize the impact of World Bank–financed urban development projects in developing countries.
Strategy
Located in Tokyo, TDLC collaborates closely with Japanese and global urban experts in a variety of sectors, as well as with city practitioners, World Bank client countries and respective Bank staff through joint research, knowledge exchange, and project-level engagements.
TDLC undertakes four key activities; these are agile and demand-driven in nature and positioned to respond to rapidly changing urban development challenges and the needs of World Bank projects in developing countries in a timely manner.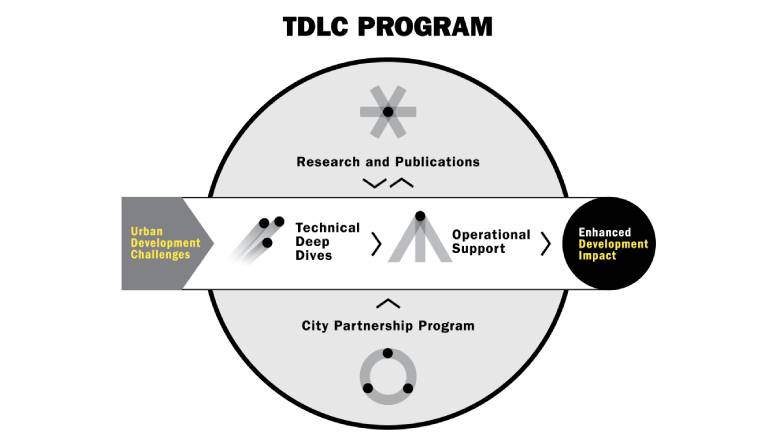 Results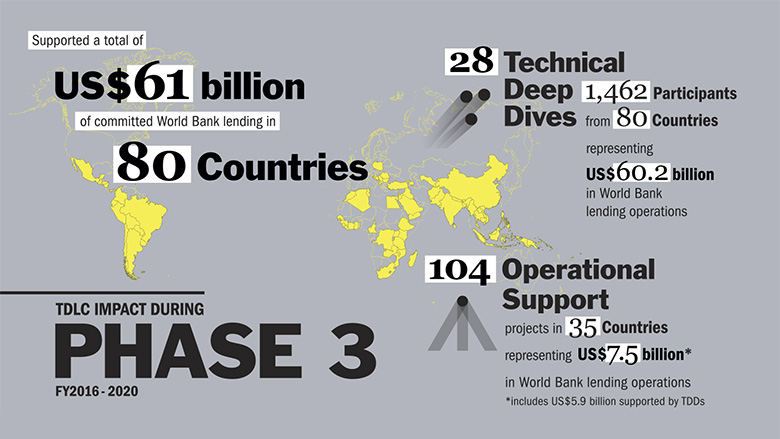 During the five years ending June 2020, TDLC supported initiatives underpinned by a total of $61 billion of committed World Bank lending in 80 countries. During the same period, over 1,400 people from more than 80 countries participated in 28 Technical Deep Dives. A total of 104 Operational Support projects were conducted in 35 countries as follow-ups for Technical Deep Dive participants.
Through TDLC's City Partnership Program, six Japanese cities—Fukuoka, Kitakyushu, Kobe, Kyoto, Toyama, and Yokohama—shared their collective knowledge and experiences at 71 events, including Technical Deep Dives and other initiatives. They additionally contributed to 29 publications in collaboration with TDLC to help support the Bank's operations in developing countries.