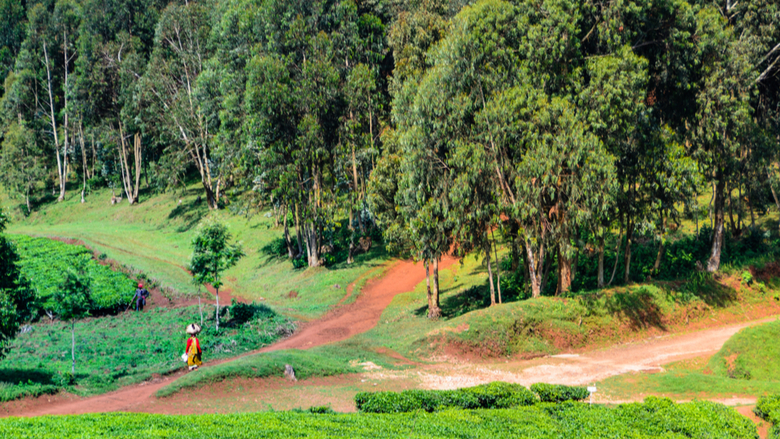 Healthy forests and land-based ecosystems provide multiple, essential services to life on the planet, such as water cycle regulation, carbon sequestration, and habitat for biodiversity. They also sustain livelihoods, providing food, fuel, shelter, and jobs. However, forests and landscapes are under significant and increasing threat due to deforestation and land degradation driven by land conversion for agriculture, infrastructure, mining and other activities, and unsustainable management of natural resources. This loss of forests and productive lands impacts rural areas the most, where 78 percent of the world's poor live.

PROGREEN, the Global Partnership for Sustainable and Resilient Landscapes, is a World Bank Multi-Donor Trust Fund that supports countries' efforts to improve livelihoods while tackling declining biodiversity, loss of forests, deteriorating land fertility, and increasing risks such as uncontrolled forest fires, which are exacerbated by a changing climate. Through an integrated landscape approach, PROGREEN helps countries meet their national and global sustainable development goals and commitments, including poverty reduction, in a cost-effective manner.

PROGREEN focuses on three priority areas:
Management of Forests and Land-based Ecosystems
Management of Land-Use Changes from Agriculture
Management of Landscapes Involving Select Sectors
Cross-cutting issues – engaging communities and vulnerable groups; climate change mitigation and resilience needs; and leveraging and mobilizing finance for development – are integrated into the program.
Through transformative, integrated and cost-effective approaches, PROGREEN will:
enable countries to deliver on their national development objectives and global commitments on forests, biodiversity, landscapes and climate change, in an integrated and cost-effective manner.
improve the livelihoods of the rural poor through interventions that increase economic opportunities and food security, while also slowing deforestation, restoring degraded lands, conserving biodiversity and helping to mitigate climate change.
bring together sectors that are the main drivers of deforestation and forest and land degradation – such as agriculture, infrastructure, and extractives – to work together with the shared goal of creating sustainable landscapes. This is a significant shift from business as usual where such sectors usually work to maximize their short-term interests.
enable impact at scale by reorienting national policies (fiscal, governance, trade and financial sector policies and institutions) to create incentives for sustainable landscape management practices such as responsible commodity value chains, sustainable land management and nature-based solutions.
respond to individual country conditions and priorities.
In August 2020, the Partnership Council approved the first Annual Work Plan and Budget for PROGREEN. The agreed plan will support country programs in Argentina, Ethiopia and Ghana, and regional programs in Central Asia, the Oasis of Northern Africa and the Sahel. In addition, PROGREEN will develop state of the art knowledge on the following key topics: nature-based solutions and land restoration; nature-based tourism in the pandemic era; and repurposing agricultural subsidies and rethinking fiscal incentives toward environmental sustainability.