Korea-World Bank Partnership Facility (KWPF) through a US$1,900,000 grant, transfers the concept of smart cities globally, facilitates learning from Korea's experience, and helps develop selective smart city best practices as a building block for sustainable urban development. The objective is to make the best use of data, technology and available resources to improve city planning, management, and service delivery as well as to engage citizens and enhance accountability. This effort involves supporting frameworks and approaches for smart cities drawing from practical examples and by applications of specific how-to tools.
Based on the partnership agreement with Korean Ministry of Land, Infrastructure, and Transport (MOLIT) and funding support from MOLIT as well as KWPF, the World Bank (GPURL) launched the Global Smart City Partnership Program (GSCP) in 2018, which is in line with rapidly rising global demand and aspiration to build smart cities. The GSCP aims to mainstream and accelerate the adoption of smart city approaches and solutions in WBG projects and client engagement by (i) providing just-in-time technical assistance (JIT) and operational support (OS) to the World Bank Group (WBG) project teams at various stages of smart city projects, and (ii) promoting knowledge sharing and dissemination of smart city best practices. So far, the GSCP has provided JIT/OS support to 32 WBG projects in all Regions through 3 rounds of open Calls.
To showcase the results of the cooperation between the World Bank and Korea, smart city experts from both sides joined a series of thematic workshops to discuss smart city innovations, best practices, development challenges and opportunities during the Korea Innovation Week (KIW), which was held at in DC on February 18-20, 2020. Participating Korean organizations included the Korean Ministry of Land, Infrastructure, and Transport (MOLIT), the Korea Land and Housing Corporation (LH), the Korea Land and Geospatial Informatix Corporation (LX), the Korea Water Resources Corporation (K-Water), the Korea Overseas Infrastructure and Urban Development Corporation (KIND), the Korea Agency for Infrastructure Technology Advancement (KAIA), the National Information Society Agency (NIA), and the Seoul Metropolitan Government (SMG).
During KIW, a smart city informational booth exhibited various cutting-edge smart city approaches and solutions in Korea. KIW participants and visitors explored a variety of smart city solutions tailored to different levels of economic and urban development. The booth consisted of three main themes: urban development (LH), land administration and geospatial technology (LX), and smart water management (K-Water).
The plenary session, which was hosted by the World Bank's Urban, Disaster Risk Management, Resilience and Land Global Practice, focused on key smart city policies and practices in Korea and successful partnership experience between the World Bank and Korea. In the panel discussion, six panelists discussed (i) smart cities for development: opportunities and challenges, (ii) how Korea-WBG smart city partnership can contribute globally and to World Bank clients, and (iii) suggestions for next steps to move forward.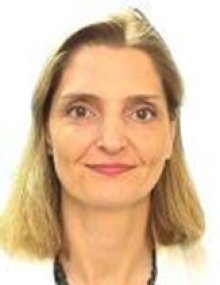 Cecile Fruman
Director, SARRE (previously Senior Manager, DFi)
"We, as the World Bank Group, can be a very effective partner in connecting Korea to the developing world. That's what we do through KWPF and Global Smart City Partnership Program (GSCP). The partnership between the Program and MOLIT has resulted in many significant transformations. The key ingredients are (i) financing combined with knowledge and (ii) bringing Korean experts and knowledge to other countries and clients."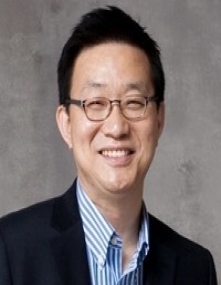 Jong-Sung Hwang
Master Planner of Busan EDC National Pilot Smart City and Lead Researcher of National Information Society Agency
"In financing smart city projects, it is critical to maximize private investment in balance with the public interest."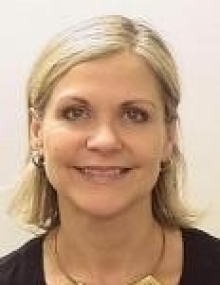 Lisa Da Silva
Principal Investment Officer, IFC
"IFC's engagement with smart city is generally about how we identify solutions in a more comprehensive basis for some urban challenges including both investments and advisory services. There are a lot of ways to learn from Korea in terms of these challenges."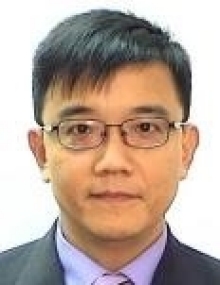 Ming Zhang
Practice Manager, SLCUR
"Use of Information Technology has been becoming more important with the WB's work with the clients, particularly those who are in the cities. In order to do data-driven urban management, one thing we learned from Korea smart cities is that smart cities with technology cannot be separated from urban management."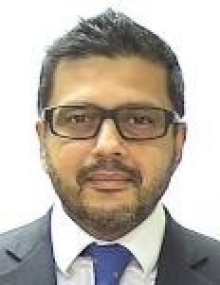 Somik Lall
Lead Urban Economist, SURDR
"How do developing countries prepare to take advantage of digital technologies?
How does WBG institutionalize the big data into the core urban planning team? The analog foundations of digital development and information dissemination should be further discussed."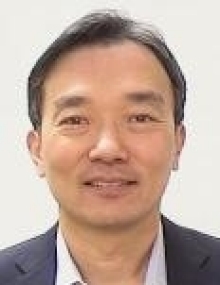 Hoon Sahib Soh
Special Representative/Country Manager, WBG Korea office
"There are many opportunities and interests in helping developing countries to build capacities, and we can learn from Korea's experiences in smart cities. WBG Korea office hopes to facilitate and support our global practice colleagues in their existing platforms in developing countries."
Panelists discussed that mainstreaming smart city solutions and leveraging data-driven innovations for better urban management and service delivery are a big step toward achieving the Twin Goals of ending extreme poverty and promoting shared prosperity. Over half of the world's population is living in urban areas and 90 percent of urban growth is taking place in developing countries. Moreover, the world is going through a rapid transformation by encountering the advancement in Information and Communication Technologies (ICT) and the Fourth Industrial revolution.
During the KIW, the World Bank (GPURL Management) and MOLIT reconfirmed their continuing support for the GSCP and agreed to mobilize additional funding for Phase 2 of GSCP. The Korea WBG Office is also exploring a joint smart city work program with GSCP. KWPF will continue to facilitate smart city partnership building and operationalization between the World Bank Group and Korea.
Last Updated: Apr 15, 2020