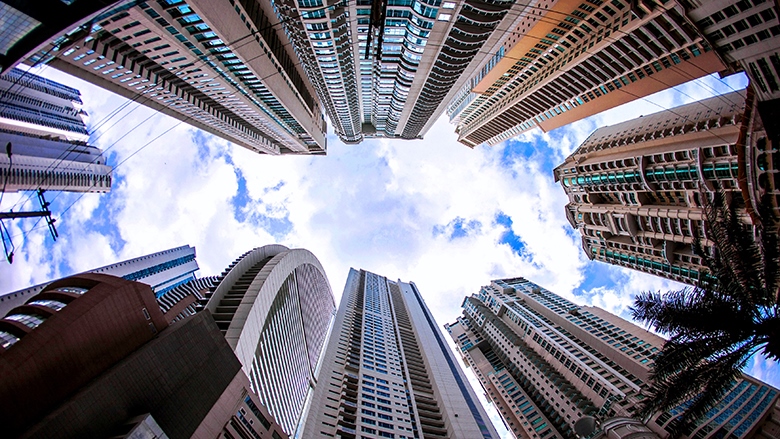 Sponsored by the World Bank Group, OAS and Government of Panama.
Cuentas Claras 2018 - Transparent Government: Leveraging Private Sector Partnerships
Preamble
Good governance and accountable institutions are critical for poverty reduction and development effectiveness. There is a clear correlation between aggregate measures of governance and per capita income across countries. The ability of governments to effectively provide public goods, to support an environment that can generate jobs and growth, to address market failures and to engage citizens in the process remains fundamental – and allows for transparent, rule-based societies that further enable private sector investment.
Given that countries in the region have a significant financing gap in development spending, and that development finance alone cannot address this gap, efforts to improve governance by creating an enabling investment environment are bound to foster increased levels of private investment in support of their development goals. Efforts to improve the investment climate in the region through enhanced transparency and accountability are more likely to succeed if there are robust and reliable fiscal and financial reporting regimes, and transparent mechanisms for the development of public policy.
Transparency is a fundamental prerequisite for building trust among citizens. Governments should increase their efforts to provide all stakeholders with relevant and accurate fiscal and financial information that can help improve the efficiency and effectiveness of public spending and make them accountable for their decisions.
A lack of transparency and accountability in the private sector – particularly around issues of beneficial ownership, tax evasion, and corruption – erodes confidence in national institutions and deprives citizens of capital needed for economic growth. The critical interface between the public and private sectors means that enabling transparency is a 'two-way street', requiring mutually reinforcing efforts to create an accountable institutional environment. Civil society plays an equally critical role, engaging the citizenry to participate directly in holding governments, as well as private companies engaged in public procurement, accountable.
Therefore, the Panama Accord aims to guide the public sector in promoting the use of socially responsible private capital and thus contribute to economic development.
The overarching objective of the Panama Accord is to galvanize all stakeholders — governments, private sector actors, and civil society — to seek ways to enhance their collaboration and improve governance to maximize finance for development. This Accord would be supported by a set of actions, as detailed below, to:
1 – Improve Quality and Transparency of Fiscal and Financial Information
The availability of reliable, comprehensive, and timely financial information in a relevant and accessible format is key for Governments and Investors to support informed decisions for identifying, mitigating and managing risks more effectively. To achieve this, the following actions by governments, in collaboration with the private sector, are intended:
Support the production of high-quality financial reporting and disclosures by national and subnational governments (including state-owned enterprises) through the adoption of international accounting and financial reporting standards and codes.
Boost the use of technological tools and platforms for government procurement and spending.
Enable easy access to relevant, timely, actionable, and accurate government information including the adoption of international standards of open government and open data.
2 – Strengthen Accountability
Government accountability is essential to leverage private sector financing. Strengthening internal control environments, anti-corruption measures and arrangements for the external scrutiny of government business are all critical to enhance accountability. Moreover, the agility and transparency with which governments conduct their business contributes significantly to their perception as good business partners. An optimal balance should thus be sought to ensure agile government processes while strengthening accountability.
In order to strengthen accountability, and thus foster higher levels of confidence by the private sector and citizens in government, the following lines of action are foreseen by governments:
Put in place good practices to strengthen corporate governance (including state-owned enterprises and Public-Private Partnership frameworks).
Adopt transparency, accountability and anti-corruption initiatives, while maintaining an agile public sector.
Prevent and combat tax evasion, illicit financial flows and money laundering.
3 – Enhance Stakeholder Collaboration
A better coordination and collaboration among government, private sector actors and civil society is critical to mobilize and catalyze private capital for development projects, and to promote better public policy through greater engagement of civil society. To attain this goal, it is necessary to:
Develop mechanisms that facilitate consultation among stakeholders.
Promote open and transparent collaboration between governments and the private sector to improve policies and address implementation gaps.
Strengthen the norms, standards, and processes to ensure the inclusion of civil society.
Panama Accord: Promoting Better Governance to Mobilize Finance for Development in Latin America & The Caribbean