TOKYO, December 4, 2019 - World Bank (International Bank for Reconstruction and Development, IBRD, Aaa/AAA) issued a 5-year CAD 66 million Sustainable Development Bond while engaging with investors to highlight the vital role of the world's freshwater and marine resources and the importance of addressing water and ocean pollution, including plastic waste in oceans.
Daiichi Life Insurance Company (Daiichi Life) was the sole investor in this transaction and Morgan Stanley & Co International PLC is the sole underwriter and distributor of the bond.
World Bank bonds support the financing of sustainable development projects and programs across a range of sectors in member countries. This includes projects that address the threats posed to ocean health by marine pollution, including litter and plastics.
The World Bank, as the largest multilateral funder for ocean and water projects in developing countries, is committed to working with countries to ensure access to safe and clean water and for the sustainable use of ocean and marine resources. The World Bank works closely with member countries to protect their marine and coastal resources by supporting sustainable fisheries and aquaculture, making coastlines more resilient, establishing coastal and marine protected areas, and preventing pollution from reaching oceans through better waste management.
"Dai-ichi Life has been promoting ESG investments and actively investing in SDGs bonds. With the increasing urgency to tackle the issue of marine plastic litter on a global scale, we hope our investment will help the World Bank and member countries implement timely and effective development projects including ocean and sustainable waste management projects," said Koichi Matsumoto, General Manager, Global Fixed Income Investment Department, Dai-ichi Life.
"We are proud to partner with World Bank and Daiichi Life on the issuance of this impactful Sustainable Development Bond which represents a significant step toward using financial markets to confront global challenges including plastic waste reduction," said Yuki Hashimoto, Managing Director, Head of Fixed Income Division in Japan at Morgan Stanley. "This sustainability bond also aligns with the 'Plastic Waste Resolution' Morgan Stanley launched in April to facilitate the prevention, reduction and removal of 50 million metric tons of plastic waste in rivers, oceans, landscapes and landfills by 2030."
"We appreciate the investor's interest in investments that improve outcomes for society and the planet. World Bank bonds support lending to our member countries for sustainable development programs that positively impact livelihoods, well-being, and the environment making them a good fit for investors that want to support achievement of the SDGs and implement ESG strategies, "said Yoshiyuki Arima, Representative for World Bank Treasury in Japan.


World Bank Project Example
Turkey: Sustainable Cities Project (through improvements in sustainable and effective solid waste management.) IBRD Financing: $560.6 million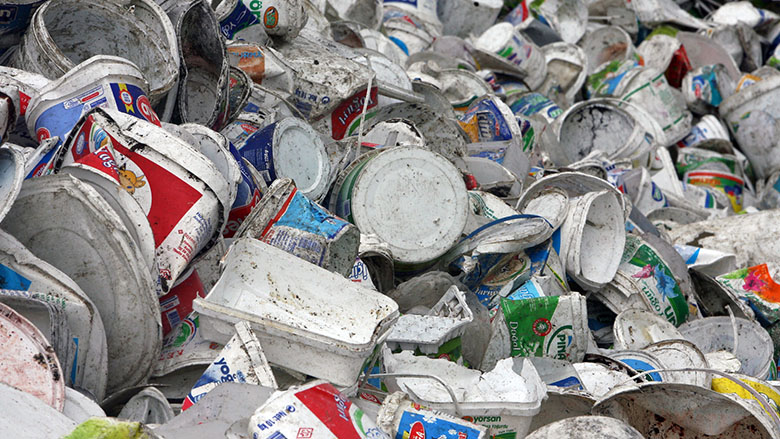 Cities and urbanization have played a key role in Turkey's economic activities. Yet as urban populations have increased, challenges with water and sanitation services and subsequent long-term financial and environmental sustainability of cities have emerged. Deteriorating water supply systems, untreated wastewater, and inadequate solid waste management can contaminate land and water sources, waterways and oceans, presenting major threats to human and environmental health. This project is designed to scale-up municipal infrastructure investments. Expansion into new sectors includes improved waste collection and management, marine litter management, reduction in plastic waste and investments need for implementing clean air compliance action plans as well as the incorporation of improved project management for these sectors. Efforts to reduce marine litter will be strongly linked to improvements in sustainable and effective solid waste management.
https://projects.worldbank.org/en/projects-operations/project-detail/P170612

*Project examples are provided for illustrative purposes only and no assurance can be provided that disbursements for projects with these specific characteristics will be made by the World Bank during the term of the bonds described herein

About the World Bank

The World Bank (International Bank for Reconstruction and Development, IBRD), rated Aaa/AAA (Moody's/S&P), is an international organization. Created in 1944, it is the original member of the World Bank Group and operates as a global development cooperative owned by 189 nations. The World Bank provides loans, guarantees, risk management products, and advisory services to middle-income and other creditworthy countries to support the Sustainable Development Goals and to end extreme poverty and promote shared prosperity. It also provides leadership to coordinate regional and global responses to development challenges. The World Bank has been issuing sustainable development bonds in the international capital markets for over 70 years to fund programs and activities that achieve a positive impact. More information on World Bank bonds is available at www.worldbank.org/debtsecurities.

*Net proceeds of the bonds described herein are not committed or earmarked for lending to, or financing of, any particular projects or programs, and returns on the bonds described herein are not linked to the performance of any particular project or program.

*This press release is not an offer for sale of securities of the International Bank for Reconstruction and Development ("IBRD"), also known in the capital markets as "World Bank". Any offering of World Bank securities will take place solely on the basis of the relevant offering documentation including, but not limited to, the prospectus, term sheet and/or final terms, as applicable, prepared by the World Bank or on behalf of the World Bank, and is subject to restrictions under the laws of several countries. World Bank securities may not be offered or sold except in compliance with all such laws.