Editorial by Elisabetta Capannelli, the World Bank Country Manager for Croatia and Slovenia, originally published in the print editions of the Poslovni Dnevnik, Croatian business daily, and the daily Večernji List, on November 30, 2018.
As we near the end of the year, it is customary to look back and reflect on achievements, but also on where we can do better. In 2018 Croatia has exceeded expectations on many fronts, but important challenges remain.
The Croatian economy continued to grow for the fourth consecutive year in 2018. Both employment and wages are on the rise, current account is in surplus and public finances are in good shape with a further reduction of public debt-to-GDP ratio, currently at around 75 percent. Large portion of the road sector's debt (representing around 10 percent of GDP) was successfully refinanced, EU Funds absorption rate has picked up, important efforts are being made to reform and improve the efficiency of the EU funds management, and a major program aimed at improving opportunities for the Slavonija, Baranja and Srijem region is proceeding. The Agrokor crisis, which loomed large in 2017, has been averted. Financial markets have recognized these achievements and, as a result, Croatia has seen the lowering of the risk premium and improvements of her credit rating.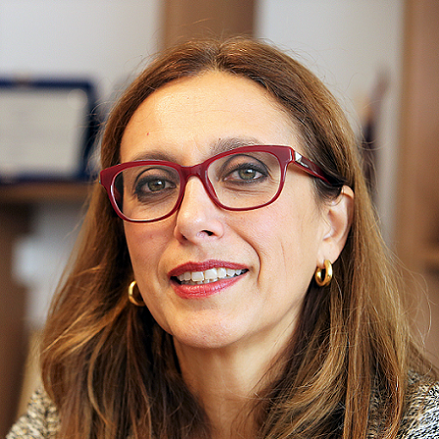 Croatia seems poised to enter 2019 with positive macroeconomic trends, despite the outlook remaining tilted on the downside. The World Bank's estimate is for a 2.8 percent growth, with a notable pick-up in government and private investments, and continuing positive labor markets trends, with a decrease in the unemployment rate. On the fiscal side, we welcome the commitment to further reduce the tax burden, continue public debt reduction efforts, and implement the new Fiscal Responsibility Act to further strengthen the national fiscal framework.

So, are we ready to celebrate and bring out that champagne glass? Not so fast. Croatia continues to look like Sleeping Beauty waiting for Prince Charming to wake her. While we applaud recent achievements, we cannot ignore that Croatia's real convergence to higher income levels of the EU has stalled since 2008 and that the country is now falling behind most of its regional peers across many important development indicators.

Croatia has one of the lowest activity rates in the EU (66 percent for the working age population) and continues to be challenged by significant migration outflows. Productivity improvements have been slow, and investment rates (around 20 percent of GDP) remain below pre-crisis levels. More than 26 percent of the population is at a risk of poverty and social exclusion and there are no plans to move towards a means-tested social policy, which could improve both efficiency and targeting to reach the poorest members of society. And while the Government has dealt successfully with crises like Agrokor, other challenges remain, including in the shipbuilding industry, bound to have major fiscal impact (in the worst case just over 1 percent of GDP).

Let us also not forget that while there had been efforts on reforms in 2018, we have not yet seen deep and transformative reforms that could alter Croatia's development path in a significant way and actions have generally been too timid or are yet to take hold. Fundamental reforms such as the curricula reform that is being piloted in 74 schools are important steps in the right direction but take time to bear fruit. The pension reform that is currently in parliamentary procedure warrants further analysis but may only be considered a partial success.

Croatia continues to lag its peers in many indicators of institutional and government performance (for example, the World Bank's Worldwide Governance Indicators rate Croatia as the worst performer in the EU for regulatory quality). In some of these areas the country continues to slide backwards, including the 2019 Doing Business report which has seen Croatia drop 7 places in one year. And not because Croatia is not introducing some reforms, but because others are doing more and doing it better and faster.

Generally, progress has been too slow, including in critical sectors such as justice, health and railways. In justice, the time needed to resolve litigious civil and commercial cases is still too long and enforcement of judgments and collection against executive titles remain problematic. The justice sector is one of the greatest impediments for doing business. Furthermore, Croatia continues to face pressure to transform its health system and make it more efficient and financially sustainable.

This is of particular concern given the country's aging demographic profile. Finally, national railways companies are in desperate need of operational restructuring and could make much better use of the subsidies provided by the state budget. The situation is similar in other State-Owned Enterprises that face efficiency and competitiveness issues. Overall, the public sector in Croatia is in need of deep transformation to become a true regulator and a service provider for citizens and entrepreneurs.

Why continue to advocate for these reforms? Because without tackling institutional weaknesses and modernizing public services it will be impossible to boost private sector productivity and competitiveness and raise the quality of Croatia's human and physical capital. The structure of Croatia's economy, its recent history, and the fact that its population can choose to take its business or themselves somewhere else in the absence of real opportunities, does not allow Croatia to be sleeping, no matter how beautiful she is.

The rigorous implementation of a bold reform agenda remains the best option to raise Croatia's growth potential, without which it will be difficult to further reduce poverty and increase the living standards of all citizens.

It is clear to me that there is ingenuity, understanding, and willingness to improve the outlook of this beautiful country. Opportunities, such as the large amount of EU Funds available to Croatia, the stability and advantages available as a EU member, the recent success on fiscal consolidation, great natural resources and favorable geographical location, are assets waiting to be fully utilized. But time is of the essence. Let us sleep no more.