The granting to Syrian refugees in Turkey of the right to access formal work was a first step towards their economic integration but a number of challenges remain. With support from the international community, the Turkish government is taking action to overcome some of these.
Turkey hosts nearly 3.3 million registered refugees, mostly from Syria. The country has shown exemplary openness, and has made considerable efforts to support Syrians despite the strain on social services. It has facilitated their access to critical public services including health, housing, education and social assistance. Recognizing that refugees cannot rely solely on social assistance, however, the government of Turkey passed a regulation in January 2016 to allow Syrian refugees to obtain formal work permits. The goal was to help Syrian refugees be economically independent, graduate from social assistance, and contribute to the Turkish economy.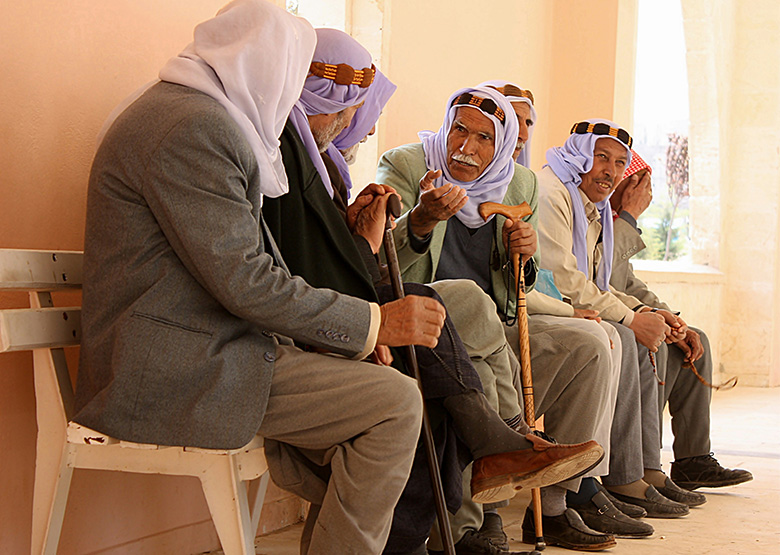 Economic development varies widely across Turkey and in some cases divergence between regions has increased over the last few years. Rising general unemployment (peaking at 13% in early 2017) and persistent youth unemployment (with a national average of around 19%) highlight that the number of jobs available is insufficient to absorb all job seekers.

Ominously, many of the provinces with a large population of Syrians relative to the local population and to the total Syrian refugee population in Turkey are among the most disadvantaged, having significantly lower density of formal businesses, low net formal job creation, a less educated population, lower labor force participation and higher unemployment rates than the national average. Statistics compiled by Turkey's Disaster and Emergency Management Agency, the Ministry of Health and the World Health Organization suggest that at least half of the over two million working-age Syrians work informally. Of these, most are men; the percentage of women working is low, peaking at 7% among women aged 30 to 44.
Barriers to formal economic integration of refugees
Refugees currently receiving cash support from the EU-financed cash transfer (social assistance) programme risk losing benefits if they work formally. There are also location related disincentives since the place in which a refugee is registered determines where they can seek formal work. Therefore, many Syrians who have moved to more dynamic labor markets such as Istanbul, Ankara and Izmir cannot seek formal employment there unless they change their registration location – a cumbersome and costly administrative procedure.
Low education levels and limited data on the types of skills and experiences of Syrians living in Turkey are further barriers to facilitating their employment. Data from before the war show that in the provinces near the Turkish border, Syrians' educational attainment was low compared with that of Turkish people. Around 20% (from Aleppo and Idleb) were educated to secondary- or post-secondary levels. Estimated figures are lower (15%) for people from Raqqa and higher (40%) for those from Lattakia.
In Turkey, on average around 45% of people have completed secondary or post-secondary education. Syrian refugees' lower levels of education and lack of recognized or formally documented skills are associated with the low issuance of formal work permits. The Ministry of Labor (MoLSS), Turkish Public Employment Services (ISKUR), the World Bank and the European Union are collaborating on two joint programmes to adapt services that are already available to Turkish citizens in order to support Syrians. These programmes, Employment Support for Syrians under Temporary Protection and Host Communities, and Strengthening Economic Opportunities for Syrians under Temporary Protection and Host Communities in Turkey, were designed in 2017.
Their activities are aimed, respectively, at addressing supply-side challenges (relating to employability) and demand-side challenges (relating to employment and economic activity) and will be implemented from 2018 to 2021. During the current pilot phase of each project the aim is for services – and, where possible, jobs – to be provided to 15,700 people; the systems now being set up will later provide for thousands more.


Originally published in Forced Migration Review (Issue 58, pg.10), June 2018