Andras Horvai, World Bank Country Director and Resident Representative in Russia, talks about the results of the latest Progress in International Reading Literacy Study (PIRLS) in the context of Russia's future labor market.
The results of the 2017 Progress in International Reading Literacy Study (PIRLS), a large-scale international assessment of 50 countries, showed that fourth-grade children in the Russian Federation outshined their international peers in reading achievement.
Amongst regions within countries that took part in PIRLS to benchmark themselves against national performance, students in Moscow City performed far better than 10 other participating cities, including Madrid, Quebec and Dubai. These results provide a strong prognosis for the long-term prosperity of the Russian Federation, though other features would need to be in place in the 10 to 12 years until 2030, when these children will be entering the labor force.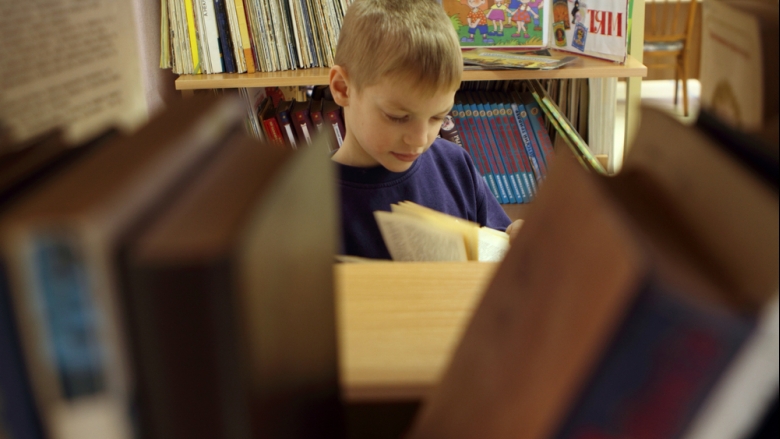 Why is reading performance in the fourth-grade related to international competitiveness? The answer is fairly straightforward: reading is a foundational skill that enables the building of context and the acquisition of knowledge. Reading allows children to develop perspectives and empathy for characters in a story.
"Flowers on the Roof" was one of the stories included in the PIRLS assessment that required children not only to read and follow the facts outlined in the story, but also to interpret and integrate ideas, and draw inferences about what might have happened to a character in the story. Children who love reading find it easier and more rewarding to be lifelong learners.
An early ability to understand the world translates into better academic performance in later grades, all the way through higher education. This is also linked to superior cognitive and non-cognitive skills in the workplace. The PIRLS results show a high level of reading accomplishment across the entire distribution, which bodes well for the future of society because there are positive non-linear effects when everyone around you is a good reader as well.
Why do Russian children perform so much better? PIRLS researchers investigating the causal factors worldwide that enable superior reading performers highlight the importance of a supporting home environment, early preparation for school, and adequate school resources.
More in-depth analysis of the data for the Russian Federation is needed for a definitive analysis, but two areas stand out: early literacy activities before primary school (65% of Russian children do this, compared to only 39% for the international average); and the strong emphasis on language activities in school – Russia dedicates 41% of instructional time to language skills, compared to 27% on average internationally.
While there is reason to be happy and proud about the achievements of Russian children in reading, the country's future competitiveness also depends on how higher-order cognitive and interpersonal/socioemotional skills are fostered among children and youth. These skills include grit (perseverance to overcome obstacles and failures paired with passion), punctuality, reliability, communication, teamwork, honesty, leadership and self-control.
For instance, coding or computer programming is similar to reading – the idea is not to prepare for careers in software programming, but how coding helps individuals to become strong in the skills that will increasingly matter – critical thinking, problem solving, persistence and creativity.
------------------------------------------------------
Article originally published in Kommersant: https://www.kommersant.ru/doc/3536020