Starting a business in Thailand had not been easy until 2017. The requirements to obtain a company's seal are now abolished, the need for approval of company work regulations from the government has been eliminated, and the process for getting electricity and improved land reliability has been streamlined.
As a result, the time needed to start a business has been reduced to just 4.5 days, compared to 27.5 days in previous years.
With eight reforms in the past year, Thailand has become among the top 10 improvers in the World Bank Group's ease of doing business ranking report, based on reforms undertaken.
WHAT IS "DOING BUSINESS"?
Doing Business is a project that provides objective measures of business regulations and their enforcement across 190 economies. It looks at domestic small and medium-size companies and measures the regulations applying to them through their life cycle.
By gathering and analyzing comprehensive quantitative data to compare business regulation environments across economies and over time, ; offers measurable benchmarks for reform; and serves as a resource for policymakers, academics, journalists, private sector researchers and others interested in the business climate of each economy.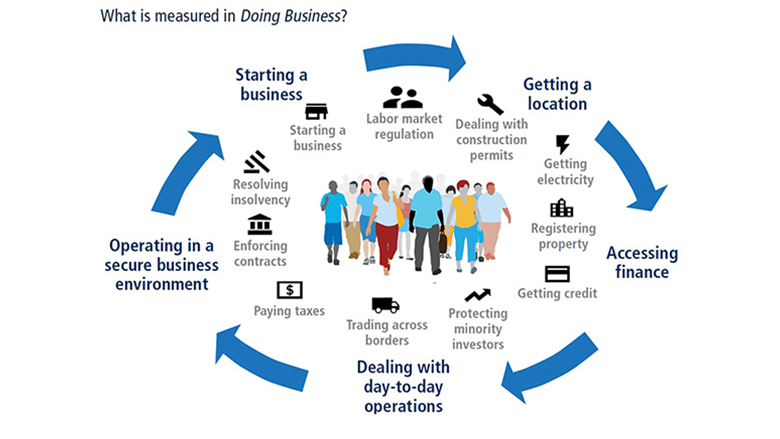 In addition, Doing Business offers detailed subnational reports, which exhaustively cover business regulation and reform in different cities and regions within a nation. These reports provide data on the ease of doing business, rank each location, and recommend reforms to improve performance in each of the indicator areas. Selected cities can compare their business regulations with other cities in the economy or region and with the 190 economies that the global Doing Business has ranked.