Soilhat Nabahana looks tired but happy and relieved. This young midwife from the Nioumachoua Maternity Hospital on the island of Mohéli hadn't slept the night before, having been called urgently around midnight to pick up a woman who was having contractions. On board the ambulance and on the way to the hospital, Soilhat was assisting Harsoiti Hamdia who was giving birth to her second baby girl, Nadjama.
"Harsoiti lives 20km from the maternity hospital where I work. Without the ambulance, I wouldn't have been able to get to her home in time, and she would have had no choice but to give birth at home and without the help of a health professional. I'm glad that the maternity hospital now has an ambulance and that I was able to be there to help her and her daughter," says Soilhat.
The Nioumachoua Maternity Hospital is one of the health facilities supported by the World Bank as part of the Comprehensive Approach to Health System Strengthening (COMPASS) Project. The project has $35 million in funding from the World Bank's International Development Association (IDA) which supports the poorest countries with grants and low to zero-interest loans for projects that help reduce poverty boost economic growth and improve poor people's lives. The goal of COMPASS is to improve and increase access to primary health care for the population, especially women and children.
The residents of Nioumachoua, especially women and children, no longer have to travel miles to reach the hospital in Fomboni, the Moheli island's capital. This reassures Djafati Ibrahim, a young mother who is expecting her third child. At 16 weeks pregnant, she has an appointment for her prenatal consultation. "I'm happy because the consultation and delivery fees are free. It also reassures me to know that I won't have to go to Fomboni for my consultations and to give birth, as it's a long way from my home."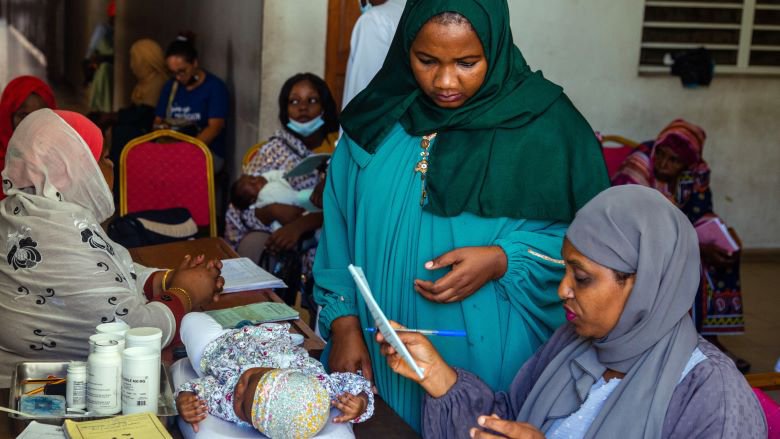 Prenatal care during pregnancy can prevent a large number of maternal and infant deaths. Those regular consultations enable the progress of the pregnancy to be monitored, and the diseases that influence pregnancy and delivery to be investigated and treated.
Babies of mothers who do not get prenatal care are three times more likely to have a low birth weight and five times more likely to die than those born to mothers who do get care.
"We've been seeing an increase in pregnant women's consultations since 2021, the year from which our facility receives support from the COMPASS Project," Soilhat explains. "In January and February alone this year, we've already had 32 deliveries. The rate has almost doubled since last year."
This increase in attendance is confirmed by Dr. Mohamed Djaloud, Head Physician of the Mitsudje Health District on Ngazidja, another island of the Union of the Comoros. There the project has recruited four midwives and equipped them with various materials and equipment, such as ultrasound, X-rays, incinerators, and ambulances.
The project uses a Performance-Based Financing (PBF) mechanism which provides funding to healthcare facilities based on the results they achieve and gives them the autonomy to use resources according to their needs. The PBF mechanism plays a role in increasing the performance of health workers and has positive effects on health service utilization as it incentivizes health workers and health facilities to meet service goals such as prenatal care or family planning counseling. In addition, by subsidizing the cost of using maternal and child health services, this mechanism can reduce out-of-pocket expenses and extend health services to a larger vulnerable population.
90% of healthcare facilities in the country benefit from the PBF mechanism and the recruitment of healthcare staff, notably midwives and nurses. They improve the delivery of maternal and child health services and encourage mothers like Harsoiti and Djafati to visit the health centers for consultations.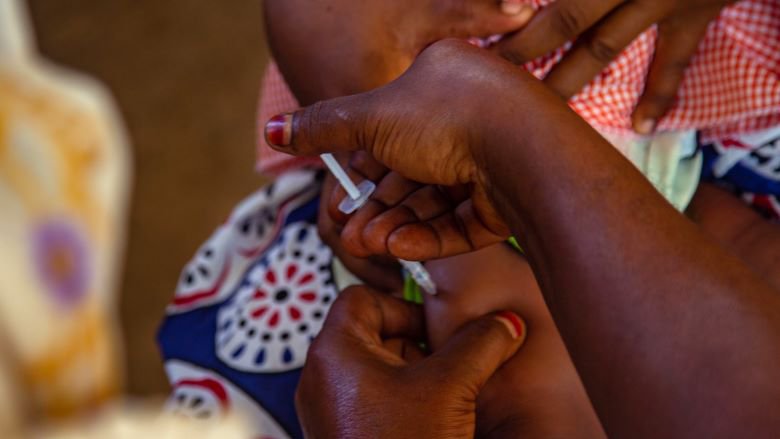 116,530 people in the Comoros have received essential health and nutrition services including immunizations, micronutrient supplementation, deworming, growth monitoring for children and pregnant women, and culinary demonstrations to support nutrition. These services are also made available at 116 community health sites thanks to the project.
"In Comoros, in order to strengthen the primary healthcare system and improve the health of the Comorian population, it is imperative to tailor approaches and strategies to the national specificity of a small island state, hence the COMPASS Project, whose approach prioritizes the autonomy of healthcare structures via the PBF, the availability of resources and qualified personnel at local level, mechanisms to strengthen those at community level, and to ensure transfers/transports, including between islands," explains Maud Juquois, Senior Health Economist at the World Bank and in charge of the COMPASS Project in Comoros.
The COMPASS Project is making a difference, covering the three islands of the Union of the Comoros-Ngazidja, Mohéli, Anjouan-providing quality primary healthcare at low cost and close to the population.