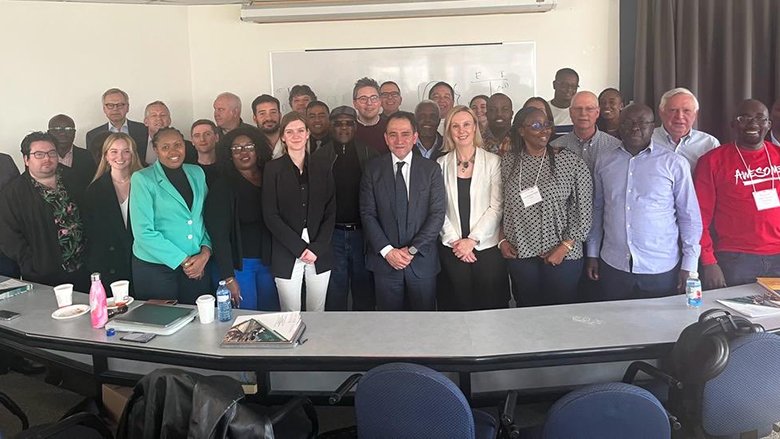 The McGill University Parliamentary Governance Program
Interview with Rick Stapenhurst, Associate Professor and Director, Parliamentary Research and Training
What is the McGill Parliamentary Governance Capacity Building Program about? Why is it necessary?
Most professions – doctors, lawyers, teachers - require formal training. We would not put our health in the hands of an unqualified doctor, or attend a college where lecturers weren't qualified. Yet we expect our Members of Parliament to represent us at the highest level of the state, to enact legislation and policies in our best interest, and to hold executive governments to account on our behalf, even though in most countries no formal training is available to them. Professional Development Certificate in Parliamentary Governance is designed to fill this gap – it provides training for parliamentarians in the fundamentals of parliamentary governance, the role of parliament in the budget process, and communicating with and representing citizens.
Who qualifies? Who pays for it? Can Parliamentarians pay for it themselves?
Any Member of Parliament may attend the program and participants have come from all regions of the world. Parliamentarians are sponsored by international organizations, supported by their national or sub-national parliaments, or self-funded. Program fees have been kept low, to ensure that the training is accessible to all parliamentarians.
The current cohort of 14 young legislators sponsored by the Parliamentary Network on the World Bank & IMF (PN) is a good example. While all of the PN scholarships have been allocated, there are still places in the program and parliamentarians who can secure funding can still apply. Other sponsoring organizations have included the UNDP (for staff in the Pacific region), the Commonwealth Parliamentary Association (for Members and staff from small Commonwealth jurisdictions), and the Westminster Foundation for Democracy (for Members in the Caribbean and Africa, and staff in the Maldives).
The program comprises four courses, three of which are online and the fourth involves a one-week residency at McGill University in Montreal. The total tuition for all four courses for the whole academic year is only $4,500 CAD (about $3,000 USD) per participant.
What is the experience with the first cohort sponsored by the PN? When is the next batch starting?
The first cohort of 14 MPs sponsored by the Parliamentary Network of the World Bank & IMF (PN) has been good. The cohort started at the end of December 2022 and two or three will complete the program by the end of next month and most of the remainder will complete by October 2023. So far, most participants have achieved high grades in their courses.
The next cohort (of an additional 14 MPs sponsored by the PN) will start at the end of July. However, we have a "standby list" of participants who can step in should any of those 14 be unable to complete the program.
How can it be scaled? Can the programs be run in country parliaments for the benefit of more MPs?
The program can be scaled in three ways. First, McGill could easily scale its current program (currently offered in English) by a factor of 10, should demand require by simply opening new sections of existing courses to accommodate more participants. Second, McGill can run some or all of its courses at the national level in certain countries, e.g., Nigeria, Kenya, the Pacific. Alternatively, we can run tailored courses in Canada for specific committees (currently, we are developing courses for the Kenyan House Committee on Finance and the Kenyan Senate Committees on Powers and Privilege). And finally, we have more than a dozen lecturers, many of whom are fluent in French and a couple in Spanish. We could offer our programs in these languages (and others) but that would require some upfront translation and adaptation of course content.
What has been the feedback from participants so far?
Here are some of the testimonials from participants in the recent residential course, held in May 2023:
This course has given me, as fairly new parliamentarian, great insight into 1: The shared challenges, and 2: the experiences of the participants and lecturers to be a better MP. It has been wonderful.
Congratulations McGill for the wonderful reception and the well-organized training/seminar. What I have taken from this place is truly informative.
This program is a great opportunity to evaluate your morals as a member of parliament from a critical perspective and bring new improvement idea to your country.
This was a fabulous experience filled with detailed information, well presented with excellent question and answer sessions. I will definitely attend more similar events.
Global parliamentary studies is not just about understanding different jurisdiction, it is about changing it, and it is a call to action and demand for global citizenship and shine light to struggling democracies.
Contact Rick Stapenhurst for more information or questions at frederick.stapenhurst@mcgill.ca.