In Vietnam, the World Bank's Support for the Autonomous Higher Education Project (SAHEP) aims to support government efforts to strengthen the linkages between university research and market demand at Vietnam's leading higher education institutions.
The Hanoi University of Science and Technology and the Vietnam National University of Agriculture (VNUA) are two major public universities participating in the program. At VNUA, professors and students strive to address pressing issues facing agriculture, a backbone industry of the national economy. In recent years, one of their top priorities has been to explore high-value and climate-resilient agricultural products, and one such product is honey.
Raising the bar for the beekeeping industry
Vietnam exports about 54,000 tons of honey annually; however, this honey is mostly used in industrial processing. Even domestically, most Vietnamese consumers prefer buying imported honey.
In some instances, Vietnamese beekeepers rush to harvest their honey using methods that include adding adulterants to increase volume. Industry insiders have called for efforts to increase the quality of Vietnamese honey and diversify export markets.
Associate Professor Pham Hong Thai, director of the Faculty of Agronomy's Center for Tropical Bees and Beekeeping, has made it his lifelong mission to improve the quality of the product.
"It's time to return the respect back to Vietnamese honey," he said.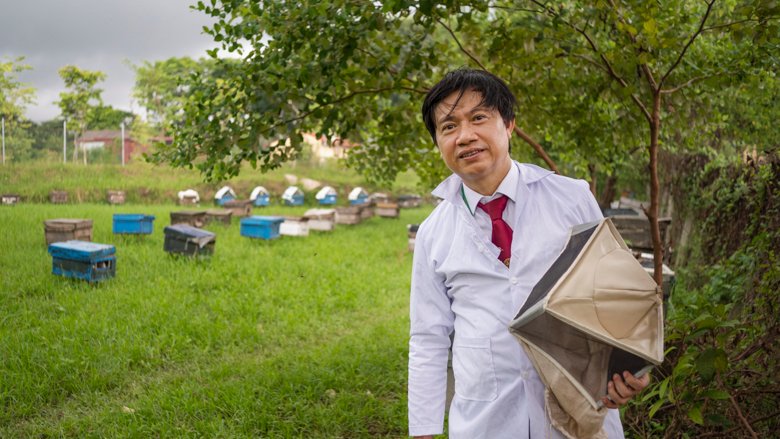 In recent years, Thai and his colleagues have succeeded in testing the use of double brood boxes to improve the purity of honey. So far, the center has transferred the double brood technique to beekeepers in Son La and Nghe An provinces, who have doubled the selling price of their honey on average.
Under Thai's guidance, the center has been piloting a beekeeping monitoring system and is working with companies in Hanoi and the central province of Dak Lak to deploy the technology.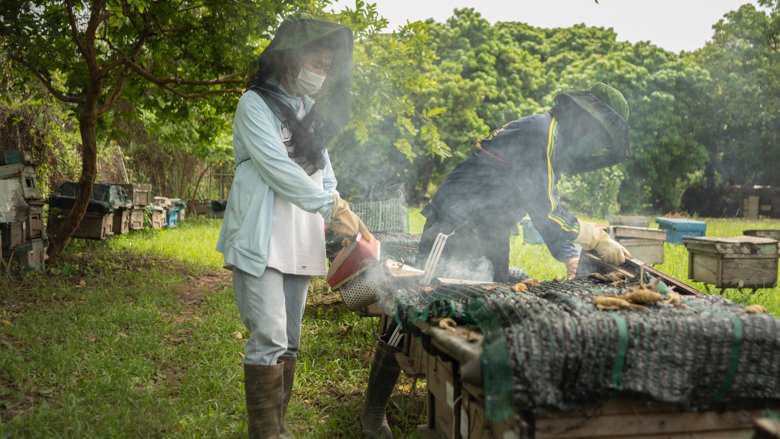 Sensors track the temperature, humidity, and amount of honey produced. An app enables honey traders and consumers to trace information along the supply chain and allows beekeepers to demonstrate the quality of their honey and demand higher prices.
Thai is confident that more can be done. With support from SAHEP to access lab equipment, the VNUA faculty members believe they can use their knowledge about bees and honey to help increase the quality and market value of honey.
"We can diagnose diseases of the bees more accurately in different environments and provide timely suggestions to beekeepers," Thai said. "Students can analyze the components of honey products at the request of businesses."