Every day, everywhere, people need to eat. In the Democratic Republic of Congo (DRC), this often means preparing fufu, a mixture of cassava flour and cornmeal stirred into boiling water over a source of heat. And that heat, in most cases, comes from charcoal or firewood, both extracted from Congolese forests. Although solar panels can be seen here and there on the thatch roofs of tiny villages and in the courtyards of modern homes powering lightbulbs and charging phones, cooking requires stronger and steadier heat.
"My first choice is charcoal," said Alpha Mweme, a young woman in the town of Nioki in Mai Ndombe Province. One bag of charcoal lasts her family one month. "If I can't afford charcoal, I look for firewood. And if I don't have wood, I can't cook."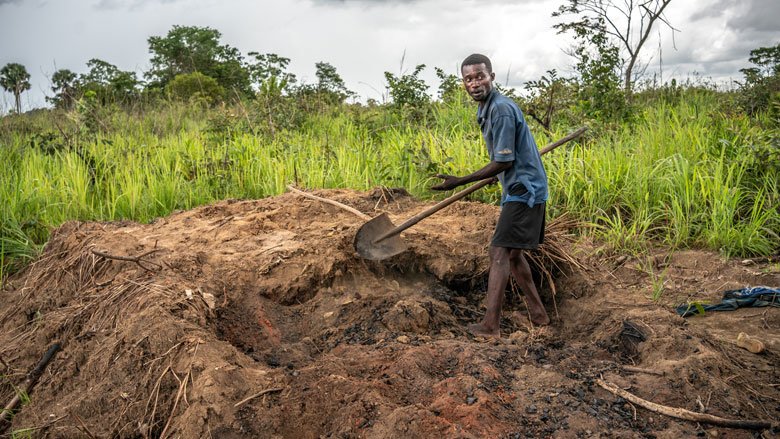 Only 3.7 % of the population in DRC had access to clean fuels and technologies for cooking in 2020. In rural areas, that percentage was almost nil - 0.5 % according to the same report. A pervasive system of charcoal-makers, porters, and river barges moves charcoal into villages and towns, all the way to the capital city of Kinshasa, while women carry large bundles of firewood, day-in and day-out, on their backs. The lack of alternatives to woodfuel results not only in time-consuming labor and illness related to air pollution, but also in a steady degradation of DRC's forests, threatening the integrity of the world's second largest rainforest.