When the COVID-19 pandemic hit in March 2020, Kazakhstan's healthcare sector was already grappling with an increasing rate of lung illnesses due to poor air quality, especially in large urban areas and industrial cities across the country.
The number of patients for computerized tomography (CT) scans increased from an estimated 60 to 100 patients a day, overloading already busy staff with even more results to analyze and treatments to prescribe. The unprecedented scale of the pandemic emphasized the healthcare system's need for innovative and affordable solutions for quick and accurate diagnostics and treatment of lung diseases.
For overwhelmed and understaffed polyclinics, a new artificial intelligence (AI) solution – PneumoNet – could not have been timelier. PneumoNet uses AI solutions to swiftly and accurately identify seventeen of the most infectious lung diseases, including pneumonia, tuberculosis, cancer, and COVID-19. The system was developed by the innovation consortium of the Kazakh Research Institute of Oncology and Radiology (KRIOR) and the firm Forus Data.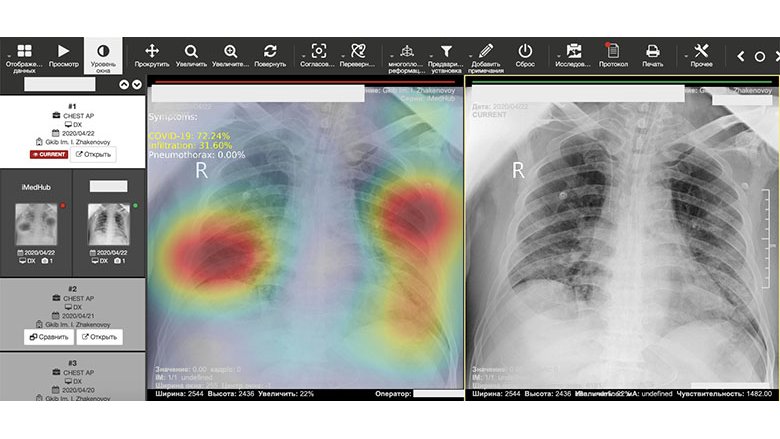 Zhandos Amankulov, who heads the Department of Radiology and Nuclear Medicine at KRIOR, stresses that this new technology was primarily aimed at improving the availability of healthcare services and equipment in remote rural areas of Kazakhstan. And a new breakthrough screening process has sped up the process for the initial diagnosis of potential life-threatening illnesses and better prioritizes patient care.
Investing in technology innovation is risky, but government can mitigate some of the risk through policy interventions and by catalyzing the commercial interest of private sector actors.
The World Bank-funded Fostering Productive Innovation Project (FPIP) in Kazakhstan—built upon the earlier Technology Commercialization Project—introduced several innovative research and development commercialization programs to improve the quality and relevance of research and spur firm innovation. This included a novel Technology Consortia Grant Program (TCGP) that focuses on creating long-term industry-science collaboration platforms centered around a research commercialization project.
"In the early days of the pandemic, frontline medical staff were introduced to working with the PneumoNet system. By May 2020, the system was used by three frontline hospitals in Almaty and Nur-Sultan, allowing radiologists to do their work in half the time and expediting the triaging of patients based on need for critical care and hospitalization. In addition, the system complemented the PCR diagnoses as the number of COVID-19 cases increased," says Dauren Baibazarov, the executive director of Forus Data.
Today, the PneumoNet system is connected to 240 medical devices in 130 medical organizations and polyclinics, conducting 30,000 monthly screenings.
The innovation consortium behind this revolutionary system received a $340,000 grant from the TCGP to encourage private businesses to implement state-of-the-art projects and technologies with significant social and systemic impact.
The TCGP also helped advance professional competencies and expand the network of partners and beneficiaries of the PneumoNet developers.
This successful experience inspired the team to develop the LungCancerCT system for lung cancer diagnostics, which is now being tested by the Almaty Oncological Center. And MGraphNet, which is aimed at helping detect early-stage breast cancer, is scheduled for launch trials in April 2022.
While FPIP is already demonstrating its transformative impact on Kazakhstan's healthcare sector, it is also funding and fostering technology commercialization ideas through a total of 70 subprojects in other sectors covering agriculture, biotechnologies, chemistry, renewable energy, energy efficiency, information technologies, construction materials, and machine-building.
FPIP and the AI-based health diagnostic systems it has sponsored have helped save lives across Kazakhstan—demonstrating how crucial it is to bring together research organizations and private sector actors to drive innovative solutions and technologies.