Although water resources have the potential to drive economic development in Central Asia, ineffective resource management often stands in the way. The good news is that there is a solution: engaging and empowering women's participation.
It has been nearly three decades since the world recognized women's crucial role in water issues. At the 1992 United Nations Conference on Environment and Development, it was agreed that "women play a central part in the provision, management and safeguarding of water."
In Central Asia, women are most often the collectors, users, and managers of water in the household and the farmers of irrigated and rain-fed crops. Women have consequently accumulated considerable knowledge about this resource, from its quality and reliability to acceptable storage methods. The advantages of engaging women in water management should by now be obvious.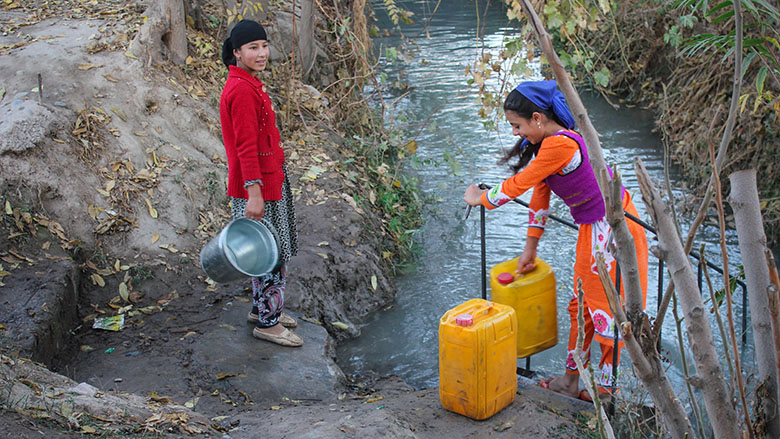 Women's participation is also important for effective governance in this sector. If sustainable resource development is the goal, local ownership and regulation are critical. For this to be truly successful, all users and stakeholders should be involved in developing water management and irrigation programs, including—and perhaps first and foremost—women.
However, despite their potentially valuable role, women in Central Asia are often left out. All-male family meetings, such as the traditional "mahalli," are where the important decisions are made on land use, irrigation, and water management, including matters related to quantity, source, cost, and payment. Thus, a great reserve of knowledge and expertise goes untapped, undermining the effectiveness of water management and holding back economic growth and development.
The absence of women at the decision-making table has other negative implications, including for health and sanitation. Traditionally, it is women who ensure that the water in the household is clean, both for consumption and for bathing. Poor sanitary conditions and hygiene lead to the spread of water-related diseases, such as diarrhea, cholera, and typhoid, which continue to be a concern in this part of the world.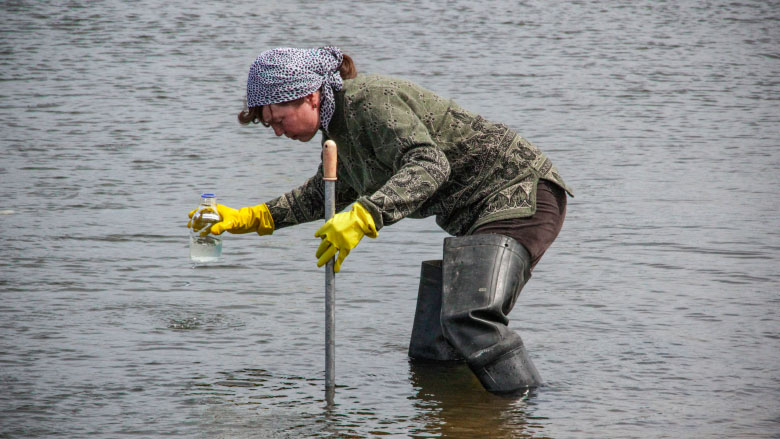 It is important to promote women's learning and research on water resource management to close the gender gaps in access to information, education, and capacity development.
Unfortunately, women themselves are often unaware of their potential value and are not involved in water user associations, public water management bodies, and water committees, thus hindering the success of water management efforts. There continue to be gaps in women's access to information, education, and capacity development, due in part to the limited number of programs designed to support young women researchers (graduate and PhD students) from universities and research institutes in Central Asia and Afghanistan.
It is important to ensure that the water sector becomes more gender aware, a process that should begin with training programs for community and other grassroots mobilizers in this field. The World Bank Group's Central Asia Knowledge Network, under the Central Asia Water and Energy Program (CAWEP), aims to promote gender equality in water resource management in Central Asia and Afghanistan by raising awareness and promoting knowledge exchange on gender issues among academic and expert communities in the region.
The Central Asia Knowledge Network has partnered with the Kazakh-German-University to implement a project supporting young academics at universities and research institutes in Central Asia and Afghanistan who are conducting research in the fields of water and energy conservation and/or climate change, particularly those with a strong focus on the gender aspects of water resource management.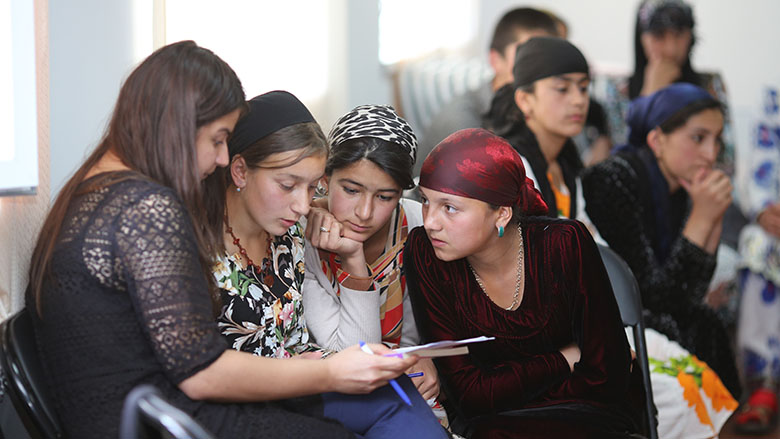 The project team has convened a series of online conferences on gender in water resource management - for example, "Women and Access to Water," "Women and Water Education," "Women, Water and Health," "Women, Water and Climate Change," and "Women and Disaster Risk Reduction," - all of which are available here: cakn.online/en/gender-water
The conferences resulted in a compilation of annotated articles: "Practical Outlook on Gender Issues in the Water Resources Sector," produced by the participants.
These events have provided important opportunities for young scientists, researchers, international and regional experts, and students to discuss key gender concerns in water resource management and to promote capacity development among all people in the local community.
Notably, the project has assisted in the production of four scientific articles on this topic that have now been published in the Central Asian Journal of Water Research (CAJWR).
Given the importance of supporting the women of Central Asia in water resource management, the Bank's Central Asia Knowledge Network team will continue to pursue activities aimed at raising awareness, training, and sharing cross-boundary knowledge among women in 2021. Central Asia cannot continue to neglect the valuable role that women could play in bringing efficiency and sustainability to this sector.