Turneffe Atoll, BELIZE - Natasha Gibson is a licensed scuba diver, tour guide, and more recently, coral reef conservationist. She and her colleagues at the Belizean non-profit Fragments of Hope are now researching and practicing various methods to replant more resilient types of coral that can be used to restore some of Belize's reefs, which are suffering from rising sea temperatures, pollution, and habitat destruction.
"It's like propagating a regular plant," explains Natasha, lighting up as she describes her work. "We take starts of old coral and use them like seedlings. It blew my mind. It was incredible to see that we can actually grow back these corals."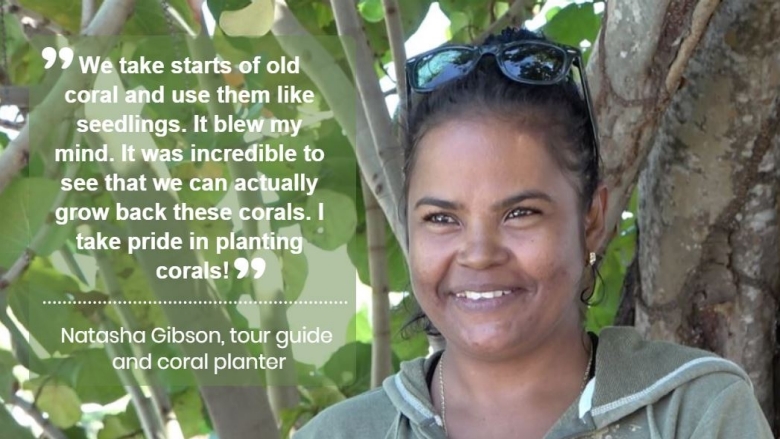 Coral reefs are critically important ecosystems, believed to hold the highest biodiversity of any type of habitat. The Belize Barrier Reef, a UNESCO natural World Heritage site, hosts several internationally protected and threatened marine species, including hawksbill turtles and West Indian manatees. Now however, the Belize Barrier Reef, its biodiversity, and the critical jobs and protection roles it plays, are being threatened by environmental and human activities. Overharvesting of marine resources has been a challenge, exacerbated by the impacts of climate change.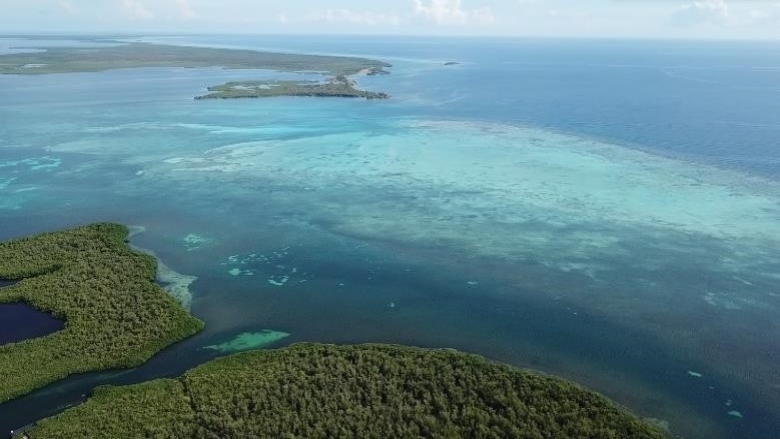 The government and communities of Belize have recognized how critical the biodiversity of the reef is for their future. Belizean people, highly sensitized to life by the sea, have noticed changes, including decreased fish catch and coral bleaching from rising sea temperatures.
The World Bank Marine Conservation and Climate Adaptation Project (MCCAP) for Belize, financed by the Adaptation Fund, aims to enhance marine conservation and climate adaptation measures to strengthen the climate resilience of the Belize Barrier Reef system, among others. This includes improvement of the coral reef protection through expanded marine protected areas and coral outplanting, like Natasha and her colleagues are doing.
As she also works as a tour guide, along with many of her colleagues, Natasha recognizes how critical the work being done to restore the reefs is for her income as a guide. "I take pride in planting corals. If we don't continue to do this, it's all gonna go someday. We don't want it to stop here."
The project aims not only to restore and conserve biodiversity but to support diversification of livelihoods to ease pressures on ecosystems and ensure the environmental protection measures can be implemented by local communities who in turn add to their income streams. This includes support to sectors such as hospitality and tourism, vocational education, and sustainable agriculture and raising awareness about the importance of the overall health of the reef ecosystem to climate resilience and community welfare.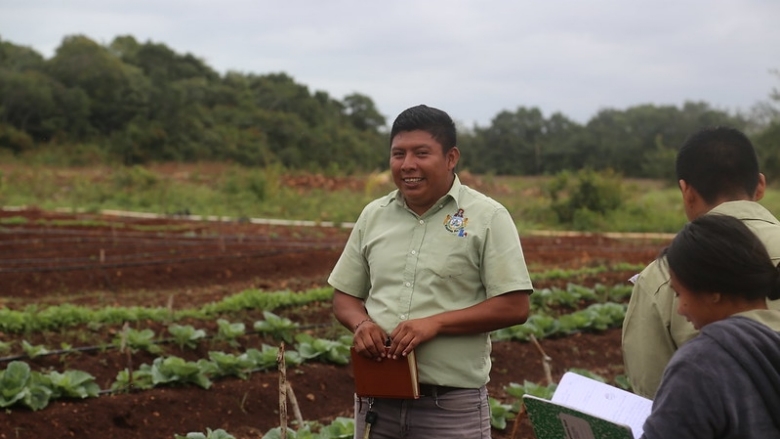 Kieron Xiu, a teacher at Chunox Secondary School is teaching students, the children of fisherfolk, at an agriculture and science vocational school, so that they have other options to think differently about fishing when they grow up.
"Climate change and overfishing is causing a problem. Therefore, we need to diversify from fishing, to other opportunities such as sustainable agriculture."
Many graduates of the school go on not only to work in agriculture, but also to study chemistry, biology, and other sciences. In other parts of the country the MCCAP project is training tour guides, supporting improvements to homestay facilities, setting up greenhouses for organic farmers, and sending people from fishing communities to train for service industries.
The health of the Belize Barrier Reef is crucial for the country – the reef supports fishing industries and livelihoods for communities. The tourism sector, in which diving and snorkeling play a key role, is estimated to contribute over 40% of GDP including both direct and indirect contributions (IMF, 2019). Across the country, communities are doing their part to restore and protect this critical resource, with support for the MCCAP Project. Here in Belize, investing in nature means investing in people.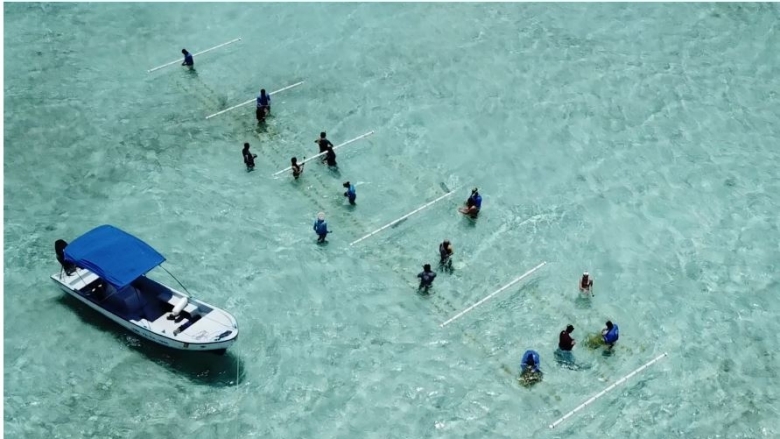 Last Updated: May 20, 2020