As the COVID-19 pandemic spreads across the globe, millions of people are heeding the advice of health experts to wash their hands. A simple tool to promote public health, handwashing is one of the most effective ways to prevent transmission of disease—not just the coronavirus (e.g. COVID-19), but also diarrhea, cholera, and typhoid.
But for 3 billion people around the world who do not have a handwashing facility with water and soap at home, this small action to prevent infection remains out of reach.
Today, 47 percent of schools lack handwashing facilities with water and soap, affecting 900 million school-age children. And in 16 percent of health care facilities, there are no handwashing facilities in the areas where patients receive care or near the toilets.
During COVID-19 and infectious disease outbreaks, an effective emergency response can expand access to this most basic of public health interventions. The World Bank is working closely with countries and partners to ensure communities have access to fixed and portable handwashing facilities, soap or alcohol-based hand rubs, and reliable water supplies. We are also helping people understand the benefits of handwashing through educational and behavioral tools and tactics. As we are now facing new, unforeseen challenges with COVID-19, the teams in the field are also providing direct support to the COVID-19 response in countries, quickly adapting hygiene promotion to target a broader audience, moving campaigns online given the limitations on face-to-face social mobilization, and putting an emphasis on different transmission pathways of COVID.
Below are some examples from World Bank operations around the world:
Kyrgyz Republic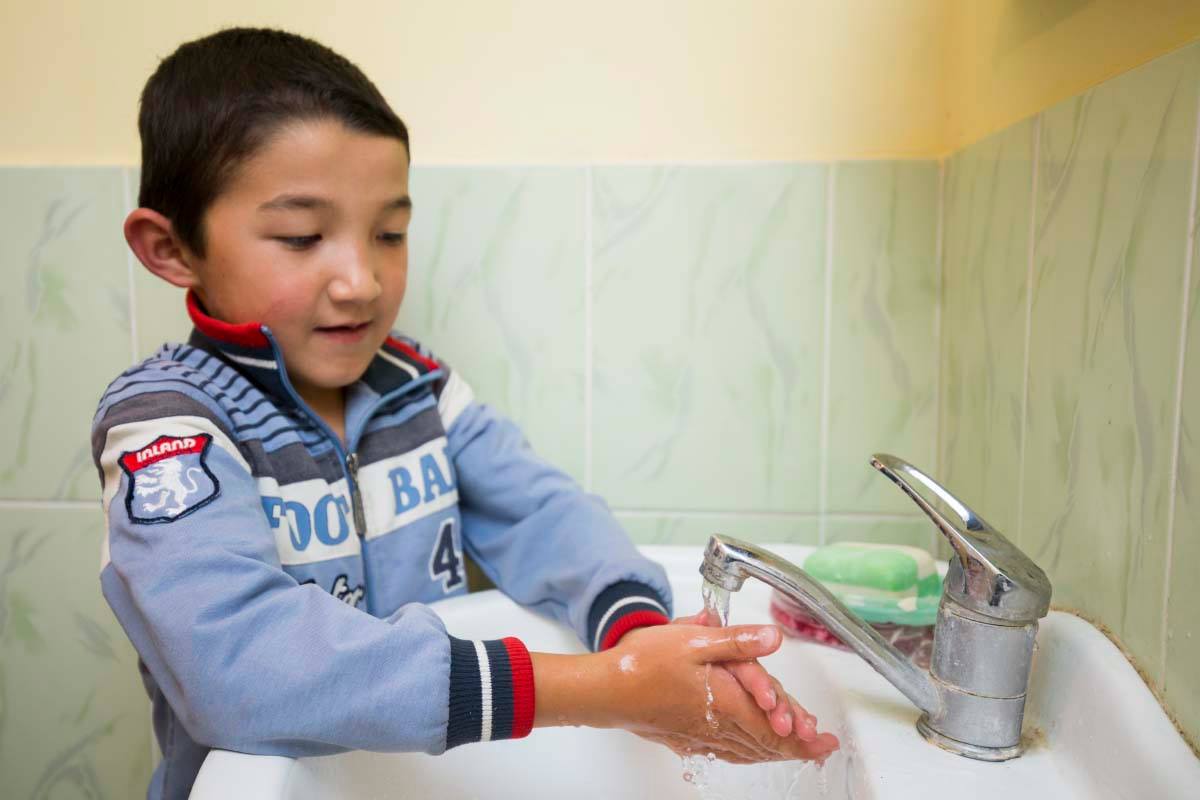 Since 2017, the World Bank's Sustainable Rural Water Supply and Sanitation Project has been helping the country's rural communities increase access to improved water and sanitation services, raising standards from untreated water in ditches or standposts to disinfected water, with 24/7 service and metered house connections. The project also supports development and implementation of a communications strategy and a series of educational and behavioral campaigns on water, sanitation and hygiene (WASH).
The campaigns, which target audiences at home and in schools, promote improved health and hygiene practices, such as handwashing, the importance to connecting to the water supply and sanitation system, regular payments for service continuity, and improving sanitation and menstrual hygiene. To reach even the most remote areas, the project has hired social mobilization specialists to train village health committees on water quality, handwashing and hygiene.
The campaigns also include a variety of interactive exercises designed specifically for school children, including activities like "Glow Germ" to demonstrate hand contamination, the formation of student "WASH committees," and school sanitation competitions. This is being done alongside the upgrading of toilets and hygiene rooms for girls in schools, and engaging school administrators and parents to ensure that soap and toilet paper are available. By June of this year, 30,000 people will be trained to improve hygiene behavior and sanitation practices, and 23 WASH facilities will be constructed in schools. Investments in sanitation facilities and associated hygiene and behavior change interventions in schools will benefit another 16,000 students.
These services will be essential once children return to school after the COVID-19 crisis, to maintain precautionary hygiene practices and provide protection against future infectious disease outbreaks. The project is also supporting the COVID-19 response in the country, including 1) improving WASH facilities at border posts in rural areas (within health posts where people will be screened before admitted or referred to observation centers or self-quarantine), together with Border Services and Ministry of Health; 2) supporting the Republic Centre for Health in communications around COVID-19 prevention to health workers and the general public, specifically through social media and SMS.
Indonesia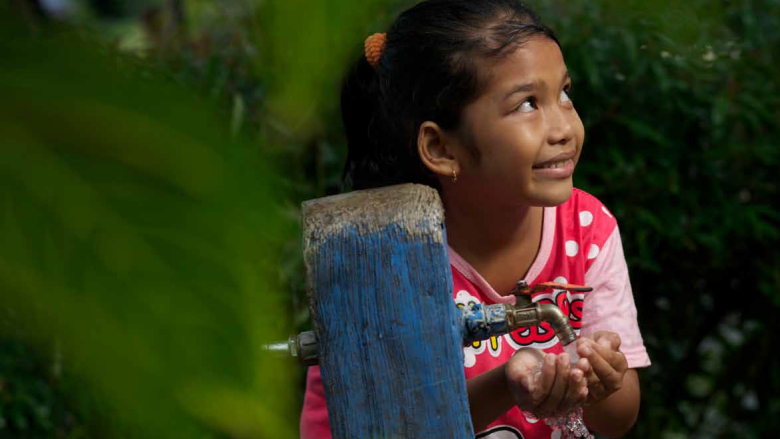 To address the complicated socioeconomic and cultural factors that underlie rural Indonesia's problem of open defecation and poor handwashing practices, the country's Community Based Drinking Water Supply and Sanitation program, or PAMSIMAS, has focused on a community-drive approach to behavior change for adoption of good hygiene practices. By empowering communities and local-level institutions to develop solutions that work best to meet their specific needs, many have been able to eliminate poor sanitation and adopt sound hygiene practices. As a result, nearly 1.9 million people (36 percent of whom are female) have been trained to improve hygiene behavior and sanitation practices, while 72% of the target communities have adopted handwashing programs. To date, 87% of the schools in project areas have improved sanitation facilities and hygiene programs.
These days, PAMSIMAS is also supporting initiatives in local communities to help villagers better adapt to the COVID-19 pandemic and help stem the spread of the virus. For example, in the Samustida Village, the program's facilitator coordinated with various stakeholders to help build fifteen handwashing facilities with adequate water supply and soap. In the Kedungmundu Village, on the other hand, the community proactively sprayed disinfectants in mosques and distributed free face masks. These activities were funded by the PAMSIMAS village fund.
Yemen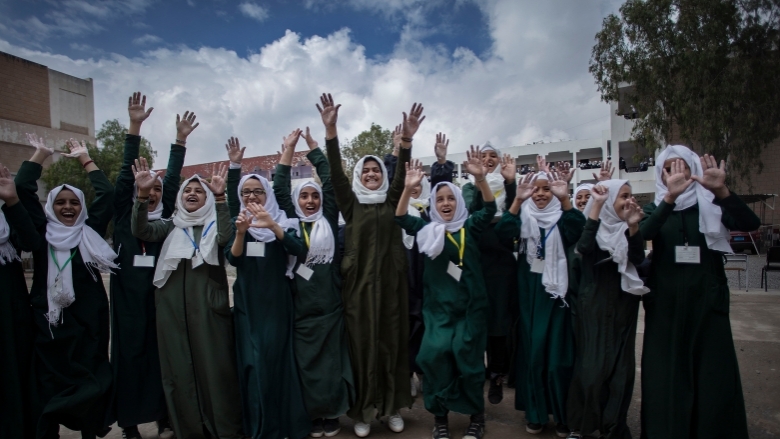 With everyone's attention fixed on the COVID-19 pandemic, the cholera epidemic continues in Yemen. Deemed the world's worst humanitarian crisis by the UN, the country has suffered more than five years of armed conflict, illness, and severe shortages of food, medicine, and clean water. Yemen has 17.8 million people who lack safe water and sanitation and 19.7 million without adequate health care.
The ongoing World Bank-funded Emergency Health and Nutrition Project (EHNP) in Yemen is an example of a rapid response to the epidemic aimed at preparedness and prevention. The project has carried out several critical WASH interventions, including the distribution of hygiene kits, chlorine tablets, jerry cans, disinfection materials and storage, as well as hygiene promotion centered on key practices such as handwashing with soap, food hygiene and proper use of latrines.
Rapid Response Teams have conducted house-to-house campaigns in 20 governorates. During these household visits, community mobilizers provided counseling and education on cholera prevention and response with a focus on handwashing with soap and water and safe household water treatment. Essential supplies such as soap and chlorine tablets have also been distributed. To protect people from COVID-19, EHNP is also continuing to help repair and upgrade water and sanitation systems and install or replace handwashing sinks in health care facilities and schools.
Nicaragua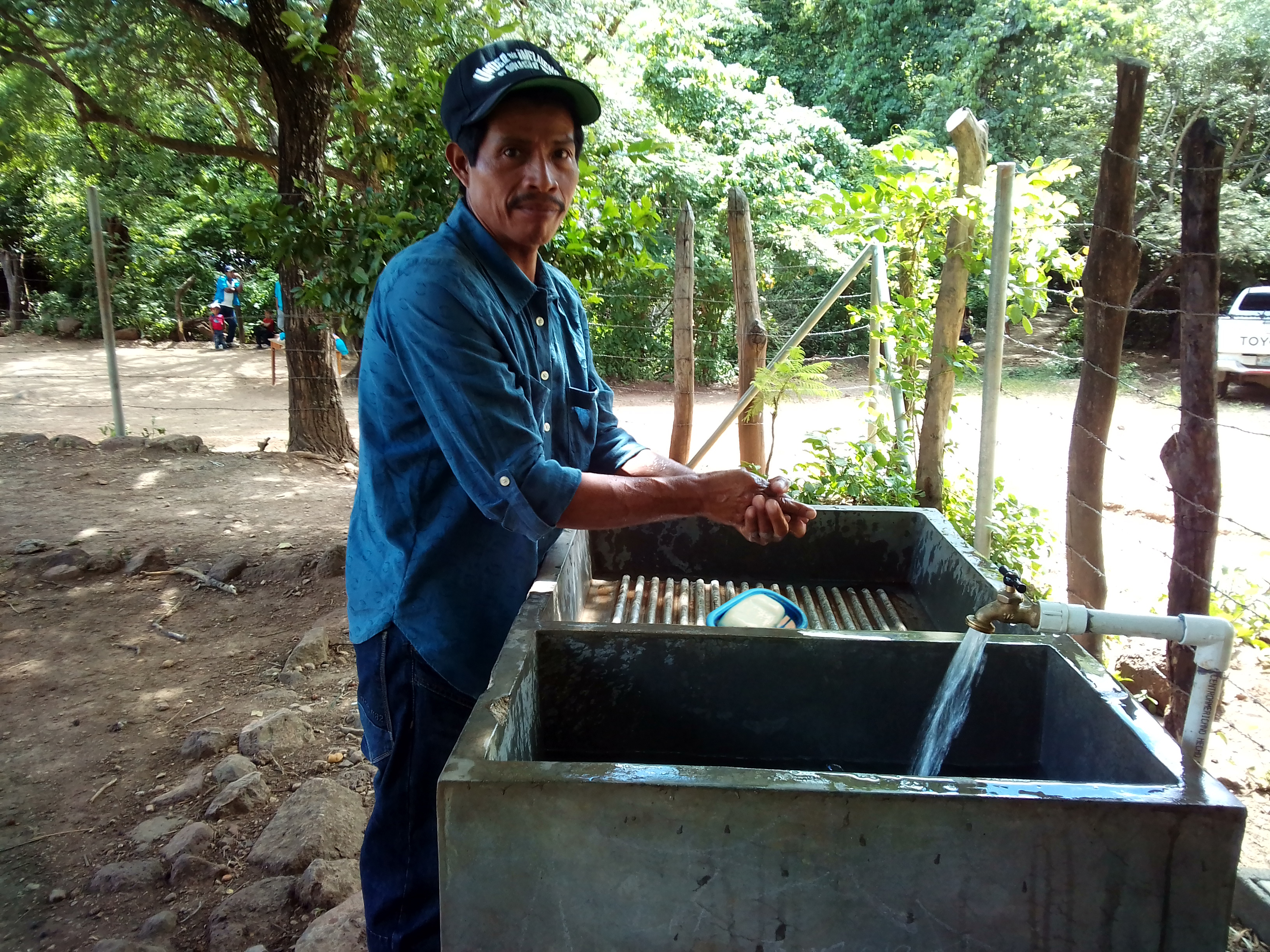 The Sustainable Rural Water Supply and Sanitation Sector Project (PROSASR) in Nicaragua has increased access to WASH services in multiple rural areas. In addition to financing improved water and sanitation infrastructure, PROSASR helped the country implement pilot social programs to raise awareness about the importance of handwashing. Community volunteers carried out household visits and hygiene training, ensuring that families not only had adequate infrastructure for handwashing, but were also equipped with the knowledge of the health and safety benefits of this simple but life-saving action. To reach as broad an audience as possible, a range of social learning techniques, including community theaters, was employed to spread the message of proper handwashing, adequate water storage and safe use of sanitary facilities.
With a focus on Indigenous and Afro-Nicaraguan communities, the project reached 72,390 beneficiaries directly across 52 municipalities.
Sri Lanka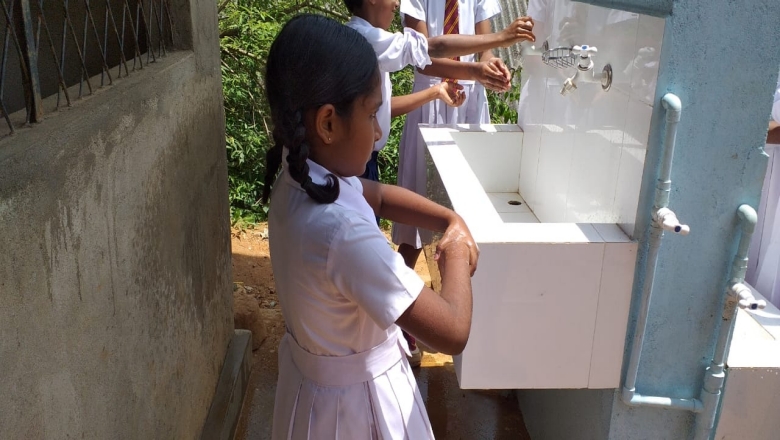 Hygiene Education and Awareness Programs are at the heart of any successful sanitation program. The Water Supply and Sanitation Improvement Project in Sri Lanka has been supporting and organizing intensive hygiene promotion programs to educate communities -- especially schoolchildren -- on practices such as handwashing, proper use of latrines, menstrual hygiene, and preventing the contamination of water sources. The programs emphasized the socioeconomic costs of poor sanitation and the benefits of good hygiene and improved sanitation.
Launched in coordination with community mobilization, the hygiene education campaign continues throughout most of the project life. By adopting an integrated approach towards a safe drinking water supply, sanitation, septage management and hygiene education, the project is expected to deliver many positive health and environmental benefits to urban and rural communities. The communities are in seven districts where access to WASH facilities has been relatively low compared to national standards. By the end of 2019, more than 83,000 people received training on how to improve hygiene behavior and sanitation practices.
Ghana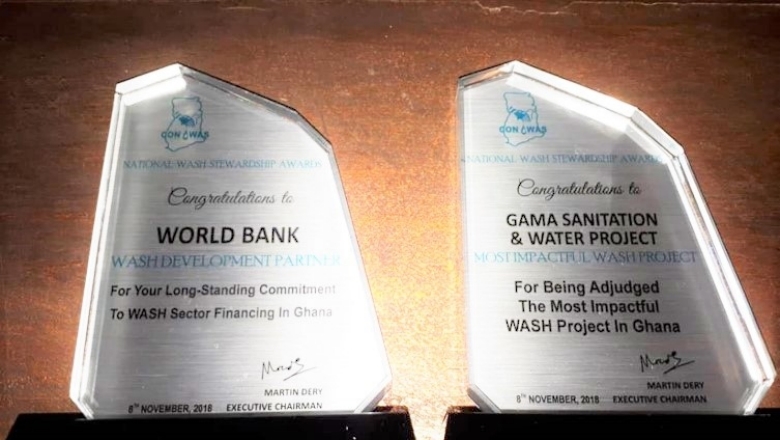 The ongoing World Bank-supported Greater Accra Metropolitan Area (GAMA) Sanitation and Water Project is providing WASH facilities in 260 school compounds (some compounds have more than one school) with separate blocks for girls and boys. Each school is provided with water supply and adequate handwashing facilities both within and outside the toilet blocks so that children can access the handwashing facilities easily and more frequently. For schools located in areas without piped water supply, mechanized boreholes were drilled, and solar panels were provided to ensure continuous supply of water.
Thanks to the country's enhanced emphasis on WASH, including hand hygiene, the occurrence of diarrhea (cholera) in GAMA has been substantially reduced in recent years. In November 2018, the GAMA project was rewarded "The Most Impactful Project in WASH" during the Annual Mole Conference of the Coalition of NGOs in Water and Sanitation (CONIWAS) in Ghana. The World Bank received a Special Award for Long-Term Support to WASH in Ghana at the same ceremony. On Global Handwashing Day, Oct. 15, 2018, the Ministry of Sanitation and Water Resources gave the Bank an award for its support in improving handwashing facilities and promotion in Ghana.