Jennyfer Blandino just turned 21. She lives in the Dominican Republic. Like all woman of her age, she faces a challenge. The career choices she makes will affect not only her professional growth and economic security, but also her work-life balance.
Women today have only three-quarters of the legal rights that men have, according to a new index released by the World Bank. This limits their ability to get jobs, start businesses and make economic decisions that are best for them and their families. They also earn 20 percent less than men.
For Jennyfer and many other women in the Caribbean and across the world, removing barriers that prevent them from leading companies and having the same economic opportunities as men is key for them and their families, and it will benefit society. No country can achieve its full potential until all its people can accomplish theirs.
Meet some of the entrepreneurial women who have emerged as the force for change.
"I would never have imagined being a plumber."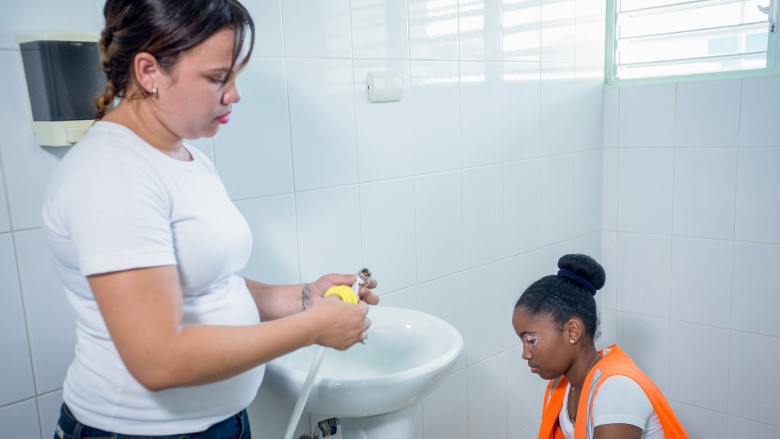 Jennyfer and 30,000 other young people from the Dominican Republic decided to join a recent vocational training session offered by Progresando Unidos, a social protection program supported by the World Bank. Jennyfer opted for the plumbing class, which included technical and entrepreneurial courses as well. Jennyfer smiles when she sees herself as a plumber. "I really thought that plumbing was only for men."

These traditionally male-dominated jobs represent a great opportunity for inserting women into the Dominican workforce, as they only account for 5 percent of the jobs that women hold. Jennyfer says her new plumbing skills are opening up a new path for her: "I can now start my own business."