What happens when a population pyramid no longer resembles a pyramid so much as a rectangle?
Sri Lanka is confronting a profound demographic shift, due to falling fertility rates and rising life expectancy. The base of the population pyramid – consisting of young people – is shrinking, while the number of elders is growing. By 2050, it is projected that the proportion elderly (23 percent) will surpass that of the youth (17 percent).
"The pyramid is losing its shape," said Fernando Im, an author of the Sri Lanka Development Update and the Senior Country Economist for Sri Lanka and Maldives, adding: "Compared to its peers, Sri Lanka has reached an advanced stage of this demographic transition."
In a discussion recently held to mark the launch of the World Bank's latest edition of the Sri Lanka Development Update (SLDU), .
Placing this in a wider context, Hartwig Schafer, World Bank Vice President for the South Asia Region .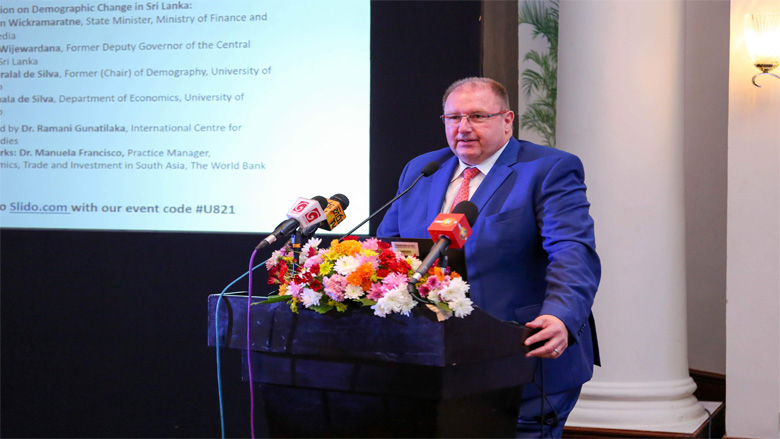 "Behind the strong economic growth, there are darkening skies because of debt dynamics, growing fiscal deficits and widening current account deficits. Should there be a global economic shock this growth is very fragile and we will need to have preventive measures in place," Schafer said.