This week will be memorable for a large group of Sint Maarteners, 78 women and men, who will be graduating from their first class in construction, electrical skills and property management provided by the Sint Maarten Training Foundation.
Since early 2018, approximately 900 students have received vocational training in professional areas ranging from culinary skills and hospitality and property management to, carpentry and masonry. The program, which started as an initiative of the island's hotel industry and supported by the Sint Maarten Recovery, Reconstruction and Resilience Trust Fund, is an opportunity for people who lost their jobs in the wake of Hurricane Irma or are currently unemployed to earn a living, sharpen their job skills and get back into the job market.
Meet Tracy Stewart, Ricardo Scott and Melvis Hooi who shared their stories:
"Blown away'" by the electrician's class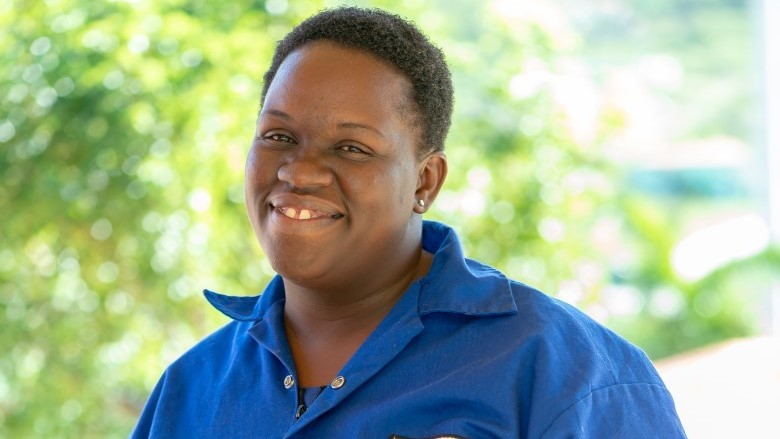 Tracy Stewart, a mother of six, was a waitress until hurricane Irma devastated Sint Maarten and crippled the tourism sector, by far the largest industry in the country. When Tracy saw the advertisement by the Sint Maarten Training Foundation in the summer of 2018 offering technical skills training, a diploma and a small stipend, she decided to enroll. She opted for the electrical class, as opposed to the more familiar hospitality training. "I know that we need skilled electricians and workers badly in Sint Maarten, and I thought "why not". Now is my chance."

Stewart has no regret. She says the electrician course has been "mind blowing". "It is so interesting. I have been fixing all electrical things at home. It is fantastic I can do this now."

After graduating, Stewart hopes to continue her education either in Sint Maarten or in The Netherlands and wants to become a highly skilled electrician. "I want to further myself. I clearly see a future in this", she adds.

A dream of setting up the "first recycling company of St Maarten"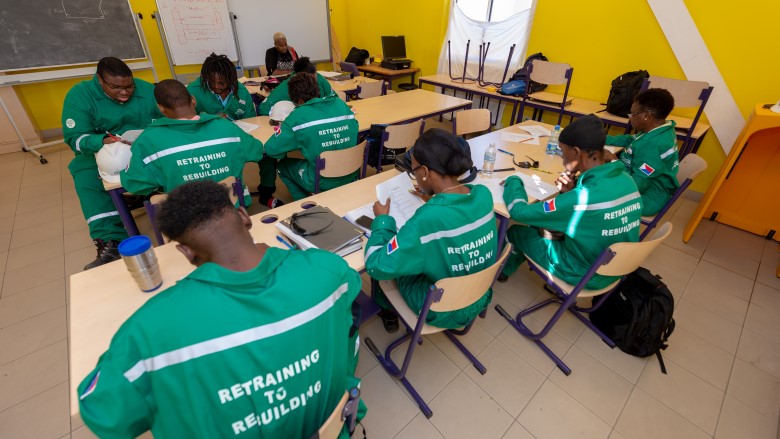 Before Irma, Ricardo Scott was working "odd jobs" in the financial sector. After the hurricane, it was difficult to find work. He decided to enroll in the property management class of the Sint Maarten Training Foundation in August 2018.
Now, as he is about to get his diploma, he sees new professional opportunities. "I feel I can bring myself to a higher level", says Scott. "I would like to open my own business in general construction and in recycling of materials. We do not really recycle here on the island and it is causing many environmental problems, so I think this will be a very good business."
A hairdresser turned electrician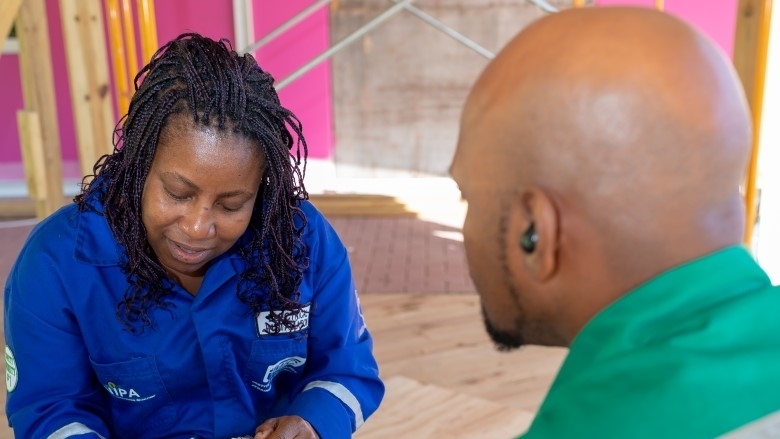 For Melvis Hooi, her experience in the electrical class has been "very good, but in the beginning it was also scary". "You should not forget to turn off the breaker", she says with a smile. "I was a hairdresser, but there was not a lot of work after Irma", explains Hooi. When she saw the advertisement for the training program, she decided to give it a try. She chose the technical training as she thought it would be a smart choice given the shortage of skilled workers on the island. It also provided her the opportunity to pick up from unfinished technical studies she pursued in the Netherlands years ago.
"This training made me think more about my future", she explains. "I would like to build my own house and start my own small business as a handyman". She describes the "life skills course" which is included in the training – ranging from job interview techniques to problem-solving skills as "very helpful in everyday life".
For these three Sint Maarteners, learning new skills opens a whole new future of opportunities