The cafeteria at Engineering City in Yerevan was buzzing with innovative and unconventional ideas during the weekend of 15-16 December for the launch of the Geeks Against Gender-Based Violence Hackathon.
Comprising 14 teams in total, the hackathon brought together about 50 young IT specialists, developers, start-up owners, and gender experts to design mobile applications to help combat Gender-Based Violence (GBV) in Armenia, and beyond.
The hackathon welcomed a very diverse and creative group of people, thanks to the efforts of its co-hosts – Enterprise Incubator Foundation (winners of the World Bank's 2018 Development Marketplace Award) and Innovative Solutions Technology Center. In addition to application developers and technology experts, the event involved students and young people from across Armenia.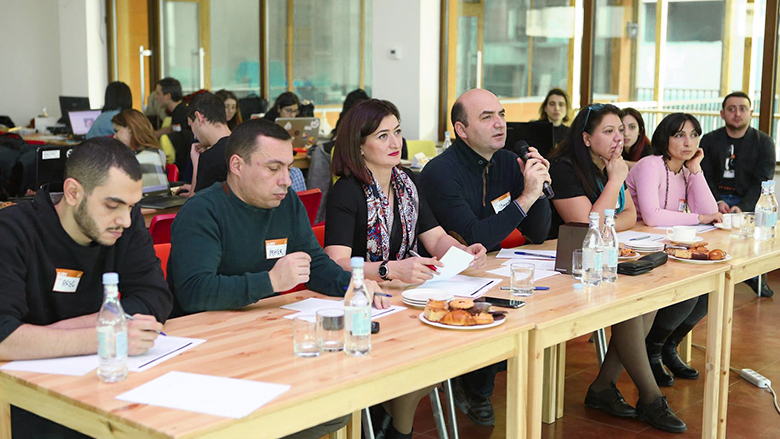 "I never really imagined that I would be interested in the issue of GBV, until I came across the hackathon announcement," says Shahane Arushanyan, a participant. "In the last 10 days, I've started reading, trying to slowly get into this very gloomy subject, and I am now excited, if not passionate, to deliver an idea that could eventually end up as an app."
In the months leading up to the hackathon, the organizing team held several information-sharing sessions with experts on Gender-Based Violence to learn more about this global problem and to brainstorm about how a digital application could help combat GBV.
"It's quite natural that 'hacking' solutions to some of the world's biggest challenges are becoming popular," says Jina Sargizova, a GBV expert and member of the hackathon jury. "An opportunity to empower people through technology – particularly those who suffer – has never been more important. But, it's really about the people and not only about technology."