November 19, 2018
Tokyo, Japan
As part of World Bank's efforts to support the Government of Vietnam build climate resilient bridges, the Transport Global Practice Group and the World Bank Tokyo DRM Hub, in partnership with the Government of Japan has organized a knowledge exposure visit from November 19 to 25, 2018, to learn from Japanese experience on improving the disaster and climate change resiliency of infrastructure and the construction of Ultra High Performance Concrete (UHPC) bridges.
This collaboration will directly contribute to the objectives of the Local Road Asset Management Program (LRAMP). Specifically, the Japanese experience will inform the implementation of projects under the LRAMP to improve the road accessibility and bridge connectivity for the rural communities of the participating provinces in Vietnam. These objectives are being addressed by piloting a sound technical and low cost, low carbon solution for building climate resilient bridges in remote poor rural areas.
The knowledge exchange was attended by 11 transportation experts from the Directorate for Roads of Vietnam (DRVN), Ministry of Transport (MOT), World Bank Transportation Specialists from Vietnam, and Disaster Risk Management Specialists from the Tokyo DRM Hub who are working to support the LRAMP objectives. The efforts of DRVN on the "Construction and Maintenance of Vietnam's Cable-Stayed Bridges" was also shared through a presentation they gave at the 5th International Bridge Symposium held by the Japan Bridge Engineering Center (J-BEC).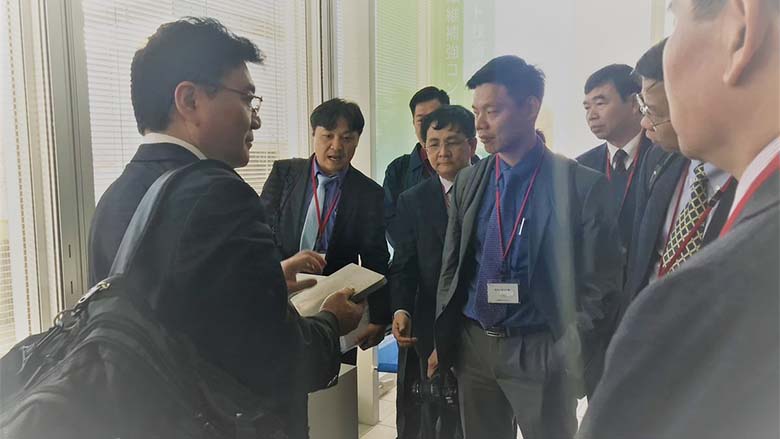 Vietnamese delegation listening to Mr. Hiroyuki Musha of TAISEI Corporation about material characteristics of UHPC | Source: World Bank
The participants met with various experts in Japan, including representatives from the Metropolitan Expressway Company (MEX), the J-BEC, the World Road Association (PIARC), United Nations Centre for Regional Development (UNCRD), Taisei Corporation, Public Works Research Institute (PWRI), National Institute for Land and Infrastructure Management (NLIM), SE Corporation (SEC), and Tokyo University. Discussions were held specifically on (i) system planning-based approaches to manage disaster and climate change risks, (ii) Japanese and global good practices on road/bridge asset management technologies and institutional arrangement, and (iii) exploring innovative materials and structures to reduce CO2 emission and vulnerability to disasters.
During a meeting held at the Tokyo DRM Hub, the Vietnamese Delegation shared their needs in promoting construction of UHPC bridges to improve connectivity in rural provinces in Vietnam. Moving forward, the Tokyo DRM Hub will continue supporting discussions on how to integrate lessons learned from this knowledge exchange to address their needs and support the Vietnamese Government in the construction of disaster and climate change resilient infrastructure.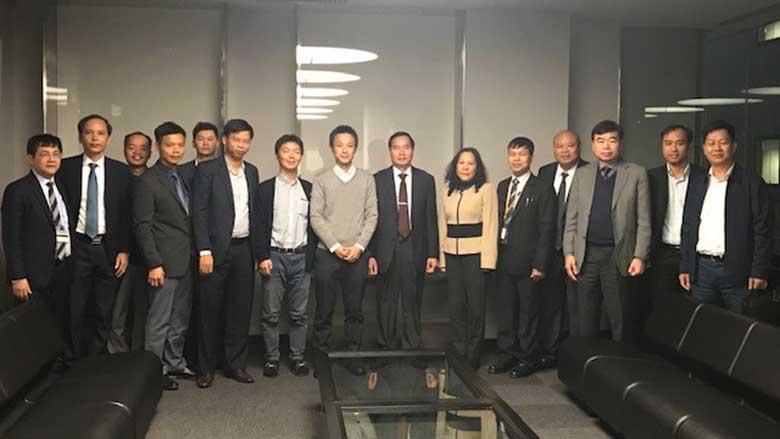 Vietnamese delegation visiting Nagai Laboratory, the University of Tokyo | Source: World Bank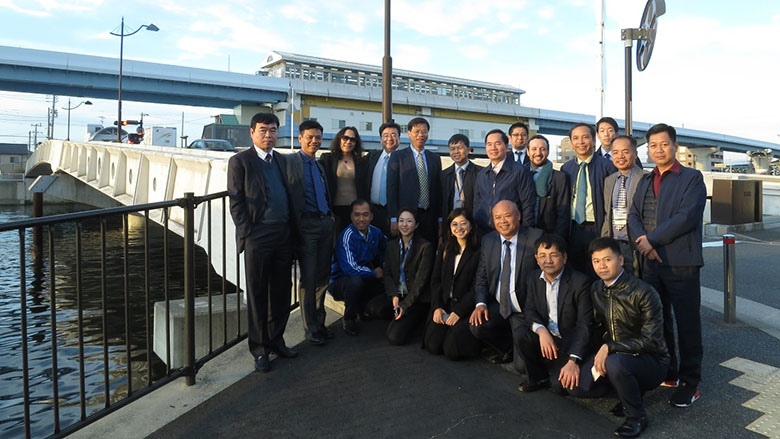 Vietnam Delegation and the World Bank DRM Hub Team visiting Nojima Bridge made with UHPC in Kanazawa Hakkei, with Taisei Corporation | Source: Taisei Corporation