Last year's record number of hurricanes of high intensity and the devastation which unfolded were stark reminders that countries can better prepare for and build resilience to shocks so that they don't lose in one day what took years to achieve.
The Eastern Caribbean island of Grenada has many lessons to share with its neighbors on how to build resilience as it recovered from the terrible devastation of Hurricane Ivan in 2004, which had wiped out over 200 percent of the nation's annual GDP at the time. Since then, it is among the first Caribbean countries to have adopted fiscal rules to reduce public debt; the first to have established a climate resilience ministry; and to put the transition to a blue economy as a national priority to ensure that ocean and marine ecosystems are sustainably managed and used.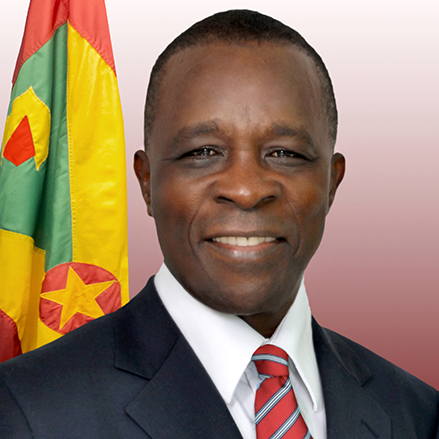 One year after the 2017 hurricane season, we interviewed Grenada Prime Minister Dr. Keith Mitchell on the quest for climate and fiscal resilience of small island nations.

With hurricanes becoming more frequent and intense, what lessons have we learned following the unprecedented 2017 hurricane season?

Prime Minister Dr. Keith Mitchell: The answer is preparedness, preparedness, preparedness. Historically in the region, hurricanes or storm surges occurred infrequently, so there was not this preparedness mindset, which requires investing in preparing people appropriately and looking at all aspects of preparation from early warning systems to capacity building for emergency response.

For example, in the immediate aftermath of Hurricanes Irma and Maria, some ports were inundated with cargo destined for projects, leaving little or no space for humanitarian aid and relief supplies. In emergency situations like these, preparing our ports to coordinate with shipping agencies and redirect cargo to ensure the timely delivery of relief supplies is critical.

Another issue we were grappling with during last year's unprecedented hurricane season, was that multiple islands were impacted at the same time. Over nine countries of the region were impacted by three hurricanes including Dominica, Antigua & Barbuda, the Bahamas, British Virgin Islands, Sint Maarten, Puerto Rico, and others. Damages in the region are estimated to be over $10 billion. The 100-year storm is now the new norm.