Altantsetseg lives in Ulaanbaatar's Songinokhairkhan district ger area which experiences one of the highest levels of air pollution in Ulaanbaatar during the winter. A single mother, she moved here more than 10 years ago from a nearby province in search of a better life for her children.
"It wasn't easy to look after your household and children alone in the province. My older son now has a job in the city, while I look after my younger son at home. Living in proximity to hospitals and other services in the city helps in many ways," – she said.
Migration to Ulaanbaatar has increased the population by 55% over the past fifteen years. Today, more than half of residents, over 790,000 people, live in ger districts that mainly burn coal and wood to stay warm, intensifying air pollution.

Warmer house, less emissions
Ger districts are named for their abundance of traditional Mongolian gers or yurts, but many residents like Altantsetseg live in detached houses. In 2016, Altantsetseg's was one of 200 households that participated in a home insulation program. Following recommendations by energy specialists who visited her house, the program paid for the specific home insulation products she purchased on the local market for attic insulation, door and window caulking, and insulated siding. In 2015, she also purchased a certified low-emission stove with a US$70 subsidy under Ulaanbaatar's clean stove program. Together, the clean stove and energy efficiency measures reduced energy consumption in her house by over 50% during the winter of 2016-17, saving the family 720,000 MNT (US$300).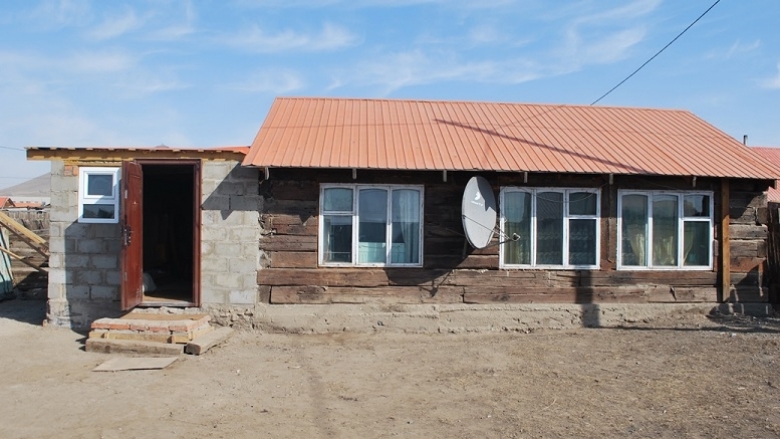 Altantsetseg's house before insulation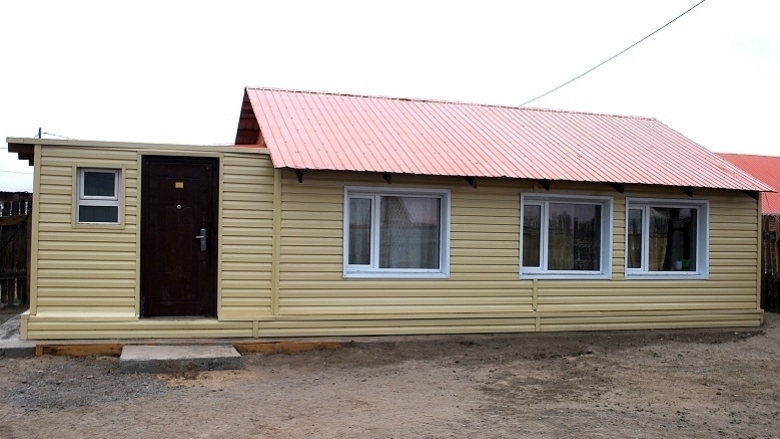 Altantsetseg's house after insulation