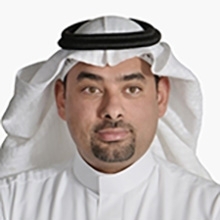 We spoke with Husameddin at the new Adaa office in Riyadh recently. Adaa has a very different look and feel than your typical Saudi government agency. With transparent glass offices, whiteboards, open tables and plenty of PowerPoint presentations, it has the feel of a private consultancy or corporation. Husameddin brings a candid approach to the interview, openly discussing areas where Adaa is performing well and others where it is still growing and adapting. A trained computer scientist, his enthusiasm for data and performance radiate throughout the discussion.
What led to the creation of Adaa?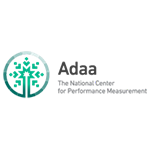 Many assume that Adaa was created after Vision 2030 was announced. But it was actually created before the roll out of Vision 2030 as one of the first recommendations from the new Council of Economic and Development Affairs, CEDA,.Crown Prince Mohammed bin Salmanfelt that before embarking on any grand vision and major transformation, we needed to know exactly where we are now and where our current trajectory is likely to take us. Adaa was created with that purpose in mind. That is why Adaa is a young, agile organization, staffed by bright and capable individuals who are bringing a new way of working into the Saudi government.
Tell us what your company does - the key products and services that you deliver?
We work for two basic constituencies: government clients and the general public. Within government, our work focuses on being a partner and enabler to encourage better monitoring and a strong emphasis upon performance. For the general public, we believe that formal performance measures such as KPIs etc only tell so much about how an organization is performing and so it is vital to capture the citizen's perspective, which is what we're trying to do through our Beneficiary Experience (or BEX) product line. Through a variety of tools and techniques, including survey data, and social media we're trying to give citizens an opportunity to provide their feedback regarding the quality of public service delivery.
In addition to producing and publishing quarterly reports with CEDA on where we stand in terms of implementing Vision 2030, we have also just launched the International Performance Hub (IPH). It h allows anyone with access to the internet to monitor where the Kingdom (or any other country for that matter) stands with regard to several hundred global indices.We are particularly proud of our new BEX mobile app, that will allow citizens, investors and visitors to provide feedback directly to the relevant minister on the quality of service delivery within a given ministry or agency. We will shortly launch a new nation-wide mystery shopper program to probe the quality of service delivery in various government departments.
We're working to build a performance culture across government. We have trained 3,000 "Adaa ambassadors" throughout the Saudi public sector through a variety of workshops, seminars and conferences. We have created an e-learning platform that reaches 200,000 government employees and are supporting mentorship programs as well.
What have been the key challenges in getting Adaa up and going?
We have faced several. I think first and foremost would be data quality. It is not at all easy to secure the availability of timely and accurate data with the type of frequency that can be easily used for managerial decisionmaking. We work hard at data validation, but it remains a constant challenge.
The second area that we struggle with is the lack of a broader performance culture within the Saudi bureaucracy. There is limited shared understanding, or at times interest, in what a robust managerial culture should look like and how it should be implemented. Fortunately, with strong political will and lots of commitment, we are overcoming these challenges.
A third problem that we've confronted with has been the difficulty in gaining ministerial trust. This challenge, in turn, goes to the core of our dual role within Adaa. Are we an auditor or an enabler? The reality is that we're both; our mission includes performance monitoring across government as well as strengthening capacity for performance monitoring within the Kingdom. Reconciling these joint roles requires a lot of delicate balancing, and constant reassurance for our clients.
Our final challenge involves attracting human capital into this field. Investing in long-term development of staff capacity is a challenge. We are currently supporting seven Saudi students who are pursuing graduate degrees abroad in the United States. Activities like this will be essential in developing a broader pool of experts with knowledge on performance monitoring and management who can assist the Kingdom's transformation over the medium to long-term.
How do you see your work evolving in the future?
I would like to see our work evolve along several dimensions. The first is to provide more frequent live or "real-time" insights to decisionmakers that will support management decisionmaking. This work will run beyond our regular monthly and quarterly reports.
The second dimension will involve fleshing out our ongoing work on citizen experience and the quality of their life journeys. Our BEX work is heading in the right direction, and I'm sure that we can do more to expand this effort and improve the quality of interaction between citizens and the government.
Third, I would like to see us expand our existing capacity in data analytics and predictive methodologies. We're really just scratching the surface here, and progress in this area will enable progress in others—such as better support for "just in time" decisionmaking noted above.
Finally, I really want to see Adaa play a broader role in the region and the world in supporting knowledge transfer and exchange. Many countries are increasingly grappling with the challenge of monitoring performance across government. We want to learn from their experience and believe that we have something to contribute to this knowledge exchange as well. We're therefore looking into how we can help to support this work through conferences, exchanges and other forms of structured knowledge exchange.
What lessons have you learned that will be of value to other countries considering the implementation of government-wide monitoring &evaluation systems?
There are several pieces of advice I would give to others seeking to establish government-wide performance monitoring systems—some earned through the prism of painful experience.
The data will never be perfect, and you should not wait for the perfect data set or you will miss opportunities. Of course, this often involves tradeoffs—you don't want to move forward with data that you know is inaccurate or may create a misleading impression. But there are costs in delay and inaction as well. At Adaa, we have tried to build momentum and move forward the best we can, with the understanding that we're not going to let the perfect be the enemy of the good. Ironically, you've got to be particularly agile early in the organization's life, when these challenges can often be the most pronounced.
Political will and ownership is a key factor. In Saudi Arabia, we've been blessed with very strong support by Crown Prince Mohammed Bin Salman, who has a head for quantitative analysis, and is constantly pushing for more data-driven decision-making. This has made our job much easier.
Internal positioning within government is very important. We're always looking for ways in which we can partner with line departments, arguing that our job is to make them look good by providing data that will help them to solve their performance problems. We have signed partnership agreements with other government entities, such as the Saudi statistical agency and supreme audit institution, to leverage their strengths and areas of expertise. If they succeed, then we succeed.
You've got to be open for innovation and collaboration. For us, a key driver behind our transparent and collaborative approach has been our diversity. Our staff are drawn from five different regions within Saudi Arabia. Nearly half the executive is team is female, and 40 to 50% of our staff are women. We have a mix of public and private sector backgrounds as well. We have sought to bring in the best expertise from both within and outside of Saudi Arabia, to benefit from a wide range of views and perspectives.
Finally, I try to be humble and retain a sense of humor in the face of all the pressure. The reality is that we don't have all the answers, and at times it feels like we're building the airplane while we are flying it. There will be mistakes and missteps. But the key is to recover quickly, learn the proper lessons from what you do wrong (and right), and move on.
About Husameddin AlMadani
Husameddin AlMadani has been the Director General of the National Center for Performance Measurement (Adaa) since 2016. Prior to joining Adaa, AlMadani held various technical and senior positions at Saudi Aramco from 2004 to 2011. He has participated in the development of Saudi Aramco's Performance Measurement and Management Platform, including the creation of organizational KPIs. He was also a member of the corporate committee that restructured the research and development strategy, and contributed to the implementation of the Accelerated Transformation Program. An engineer by training, Mr. AlMadani received his M.Sc. in Petroleum Engineering/Unconventional Gas Resources from Texas A&M University. He received his Bachelor's Degree in Computer Science from the University of Kansas. He completed the General Management Program in Strategy, Business and Leadership from Harvard Business School in 2016. He is a recipient of the 2010 Texas A&M Montgomery Prize and the International SPE Young Member Outstanding Service Award.