Around the world, 815 million people suffer from hunger. That number could be significantly reduced if women farmers had the same rights and resources as their male counterparts, and were empowered to contribute fully to the food system.
Women are central to agriculture and make a strong contribution to food security and nutrition at both the household and community levels. In many developing countries, they make up almost half of the agricultural labor force, but their production is limited by barriers to finance, inputs, and extension services, as well as land ownership and rights.
As the world works towards the 2030 Sustainable Development Agenda, which pledges to "leave no one behind," how can we ensure that women farmers – often one of the most marginalized groups – are truly prioritized and not left behind? To mark International Women's Day, we asked female farmers, researchers and entrepreneurs from around the world for their ideas on how best to empower women and close the gender gap in agriculture.
Overcoming Social and Cultural Barriers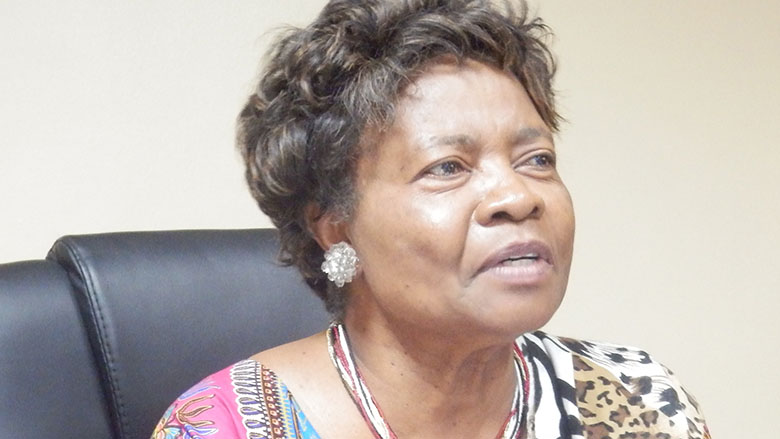 "" – Professor Ruth Oniang'o.
"For so long, women have been neglected when it comes to all forms of support: functional literacy, financial, knowledge and technology," says Professor Ruth Oniang'o, founder and leader of the Rural Outreach Programme, editor-in-chief of the Africa Journal of Food, Nutrition and Development, and one of the winners of the 2017 Africa Food Prize. "We should move away from rhetoric and truly involve women in all facets of development."
Katrina Sasse, an Australian cereal farmer and 2017 Nuffield Australia Scholar adds that "structural and cultural issues within agriculture must change for the gender gap to close."
For generations, antiquated norms have dictated the social structure of rural communities. Women farmers are often relegated to unpaid farm work and household tasks while men receive training, resources and land. Sasse explains that "the tradition of passing a farm down to a son means males continue to have greater influence and power within agriculture."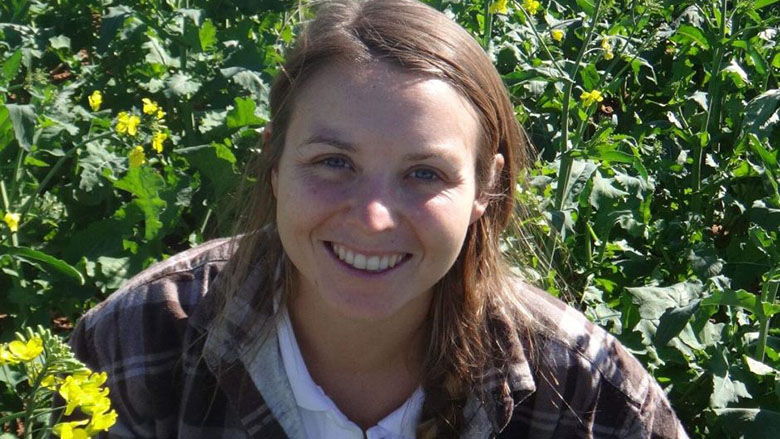 "" – Katrina Sasse.
But social structures can be changed. "To break this pattern of family farm succession," says Sasse, "parents need to be doing more to encourage their daughters to take over the farm. It is not enough to just say, 'you can farm if you want to.' It is really important that skills and knowledge be transferred and taught to daughters from a young age. When it becomes normal for a young woman to say: 'I will take over the family farm one day,' that is when we can start to celebrate the closing of the gender gap in agriculture."
Preparing for the Future Through Training and Technology
Access to modern, labor-saving technologies is also critical for women in agriculture. Esther Ngumbi, a post-doctoral researcher at Auburn University and founder of Oyeska Greens, an agricultural start-up in Kenya, notes that "game-changing technologies are already available" and need to be provided to women farmers – especially now, as they face the threat of climate change.
"The rapidly changing climate is making it very hard for women to make agriculture work," says Ngumbi. "The rains are not raining when they are supposed to. The temperatures are extremely high. However, newer agricultural innovations are also being rolled out every day. We can help women farmers by making sure they have access to these game-changing innovations so that they can farm and make agriculture work."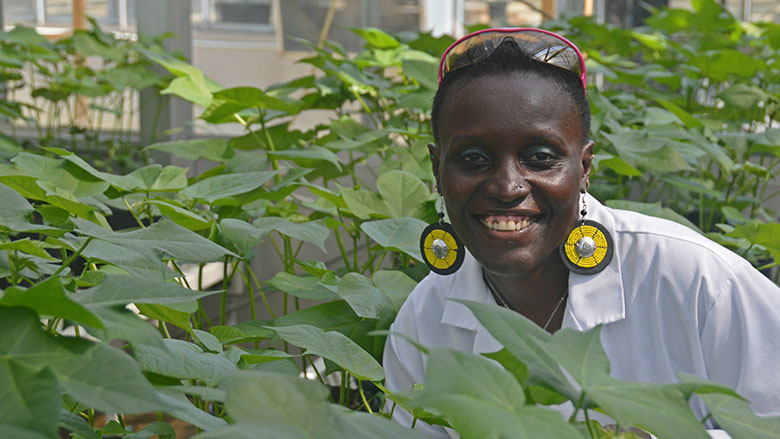 "" – Esther Ngumbi.
And with new tools and technologies comes a need for training and education. Ngumbi advocates for extension services and affordable, government-sponsored programs to train women in agriculture. "Agricultural extension has to be ramped up to ensure that women farmers know what these technologies are and that they know how to use them," she says. "We have take it to the grassroot levels and meet women farmers where they are."
Entrepreneur Mercy Melody Kayodi agrees. "The information age we are in is precisely what we need. The majority of women farmers are willing to go commercial, but need to be informed on how best they can achieve and earn more from farming." As Director of Education and Programs at Broadfield Enterprises Uganda, Kayodi establishes training sessions for in permaculture, and believes that "more funding in technology, innovation, and education" is critical for helping women farmers.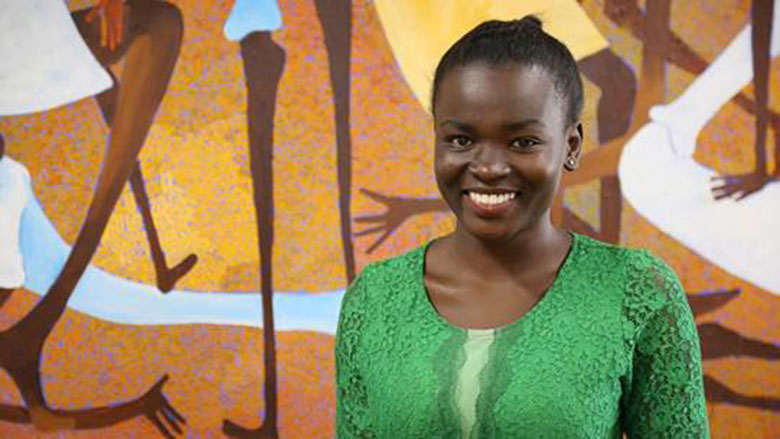 "" – Mercy Melody Kayodi.
Training and education can provide a lasting foundation for better farms and livelihoods, according to Professor Oniang'o. "Smallholder women farmers do not need handouts, and they do not want favors," Oniang'o says. "They need long-term relevant training. With the right support, women can rid Africa of hunger, malnutrition and poverty."
Financing Women in Agriculture
A successful, third-generation poultry farmer in Jamaica, Shelly-Ann Dinnall has overcome multiple obstacles in her career. After Hurricane Sandy destroyed part of her farm in 2012, she was able to recover and ultimately expand her farm, thanks to good relationships with her bankers. But many women farmers are not as lucky.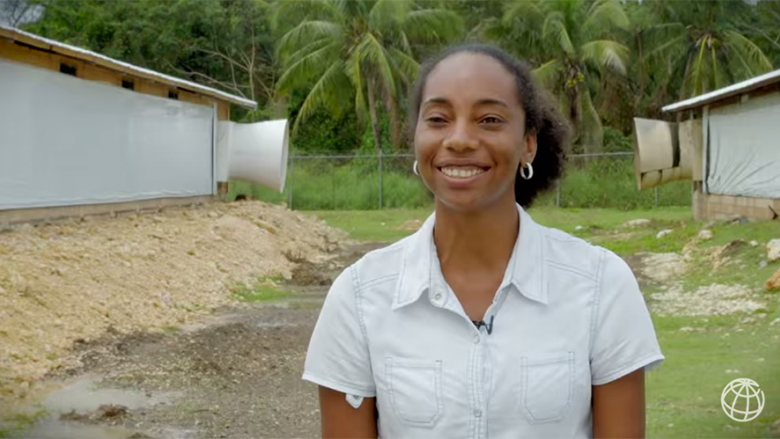 "" – Shelly-Ann Dinnell.
Dinnall says that when it comes to finance, "women farmers are at a disadvantage because they often don't have the resources to satisfy the stringent banking requirements." Without better access to suitable financial services, including credit, savings and insurance, women in agriculture will continue to lag behind. Microfinance institutions and other financial service providers with a presence in rural areas can play a key role in closing the gender gap by allocating resources specifically to women farmers and targeting gender-based barriers.
"Women are the backbone of most developing countries and it is beneficial to a country's economy to empower women in agriculture," says Dinnall. "Financial institutions are very important to this movement. They can create special programs that will encourage existing female farmers and target potential female farmers to invest in the agriculture sector."
And these female farmers are the future. They are at the frontlines of climate change and they are advocates for nutrition. They are connecting and communicating through mobile phones, social networks and community groups. In certain areas of the world, they are taking over farms completely, as young men migrate to urban areas.
In her work as a Nuffield Scholar, Sasse has had the opportunity to meet and interview countless women farmers. "Many of the women I met were so motivated and passionate about farming and the agricultural industry that they found themselves wearing an array of hats – the farmer, the industry leader and community champion," she says. "Some had off-farm careers as well as managing their own farm and at some stage, balancing all of this plus raising children. The agricultural sector needs to be ready for women to achieve all of those things simultaneously."