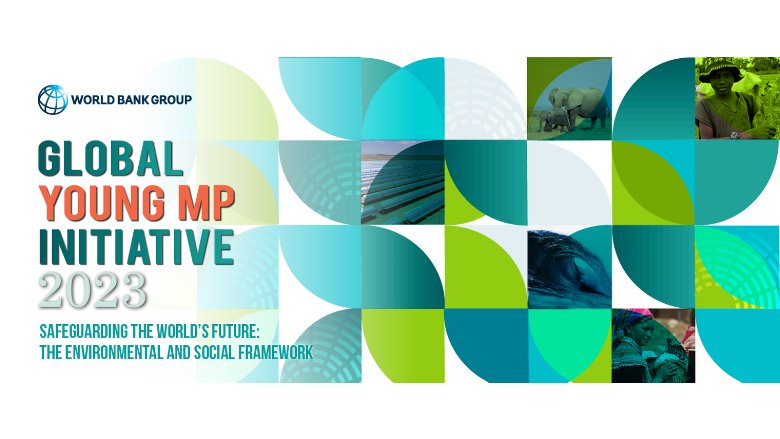 Event recording coming soon.
The fourth meeting of the World Bank Global Young MP Initiative, titled "Safeguarding the World's Future: The Environmental and Social Framework" took place on April 11, 2023 as part of the Global Parliamentary Forum during the Spring Meetings of the World Bank Group and the IMF in Washington DC.
The event was open to parliamentarians aged 40 and under, providing them with a platform to dialogue with World Bank leadership as well as their peers from across the globe on the World Bank's groundbreaking Environmental and Social Framework (ESF), which supports green, resilient and inclusive development through a rigorous set of standards to strengthen protections for people and the environment.
The meeting facilitated critical thinking about the environmental and social implications of development efforts, with examples of best practices in environmental and social policies from across countries, to enrich the discussion. It highlighted the important role parliamentarians can play, as elected representatives, to support and facilitate sustainable and inclusive development through laws, budgets, oversight and communications.