The COVID-19 pandemic threatens hard-won gains in health and education over the past decade, especially in the poorest countries, a new World Bank Group analysis finds. Investments in human capital—the knowledge, skills, and health that people accumulate over their lives—are key to unlocking a child's potential and to improving economic growth in every country.
The World Bank Group's 2020 Human Capital Index includes health and education data for 174 countries – covering 98 percent of the world's population – up to March 2020, providing a pre-pandemic baseline on the health and education of children. The analysis shows that pre-pandemic, most countries had made steady progress in building human capital of children, with the biggest strides made in low-income countries. Despite this progress, and even before the effects of the pandemic, a child born in a typical country could expect to achieve just 56 percent of their potential human capital, relative to a benchmark of complete education and full health.
At this seminar, Roberta Gatti, Chief Economist for Human Development, World Bank, presented the main findings of the report.
Date/Time:
8am-9am, Friday December 18, 2020 (Japan Standard Time)
Speaker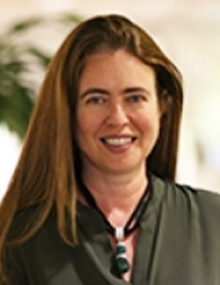 Roberta Gatti
Chief Economist for Human Development, World Bank

Roberta Gatti is the Chief Economist of the Human Development practice group in the World Bank. In this capacity, she co-leads the conceptualization and release of the World Bank Human Capital Index and oversees the Service Delivery Indicator data initiative. Roberta joined the World Bank in 1998 as a Young Professional in the Macro unit of the Development Research Group. Her papers, which includes theoretical and empirical contributions on labor and household economics, political economy, growth, and social inclusion, are published in top field journals such as the Journal of Public Economics, the Journal of Economic Growth, and the Journal of Development Economics. After a period based in the Bank's office in Bulgaria, Roberta became sector manager and Human Development Lead Economist in the Middle East and North Africa and then in the Europe and Central Asia regions, overseeing work on aging, skills, jobs, pensions, social safety nets, and the Roma inclusion agenda. While based in the World Bank Warsaw office, Roberta led the labor market reform dialogue with the Polish government and then moved to lead the World Bank global agenda for labor market policies as Global Lead for Labor. Roberta is the author of numerous flagship reports, including Jobs for Shared Prosperity: Time for Action in the Middle East and North Africa; Being Fair, Faring Better: Promoting Equality of Opportunity for Marginalized Roma; and the Human Capital Project. Roberta holds a B.A. from Università Bocconi and a Ph.D. in Economics from Harvard University and has taught at Georgetown and Johns Hopkins Universities.
Presentation material: Human Capital 2020 (PDF)


Related Seminars