While metal and agricultural commodities have recouped their losses from the COVID-19 pandemic and are expected to make modest gains in 2021, energy prices, despite some recovery, are expected to stabilize below pre-pandemic levels next year. Oil prices fell dramatically in the early stages of COVID-19 and have only partially regained pre-pandemic price levels, while metal prices declined relatively modestly and have returned to levels that preceded the shock, according to the semi-annual Commodity Markets Outlook report. Agriculture prices were relatively unaffected by the pandemic, but the number of people at risk of food insecurity has risen as a result of the broader effects of the global recession.
At this seminar, John Baffes, Senior Agriculture Economist, Prospects Group, World Bank, will share the report's main findings. This seminar will be conducted in English, without translation into Japanese.
Date/Time:
8am-9am, Friday November 20, 2020 (Japan Standard Time)
URL for livestreaming:
https://www.youtube.com/watch?v=Hf5WKbz7TiI
Presentation material:
Commodity Markets Outlook: Recent Developments Outlook and Risks (PDF)
Questions to the speaker:
Please send questions to the speaker via online form on this site.
Speaker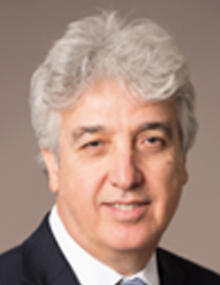 John Baffes
Senior Agriculture Economist, Prospects Group, World Bank

John Baffes, currently a member of the World Bank's Prospects Group, heads the Commodities Unit and is in charge of the Commodity Markets Outlook, a World Bank publication focusing on commodity market analysis and price forecasts. John's experience spans several regions and units, including Latin America, South Asia, East Africa, Evaluation, and Research. John specializes in the areas of commodity markets analysis and resource economics. John, whose work appears in media outlets and academic journals, is also teaching an executive MBA course on Applied Econometrics for Commodity Markets. Prior to entering graduate school, John managed a commodity trading company. He holds a degrees in Economics from the University of Athens, Greece (BS), University of Georgia, U.S. (MS), and University of Maryland, U.S. (PhD).


Related Seminars