Trade increases women's wages and helps close the wage gap between men and women while creating better jobs for women, a new World Bank Group report "Women and Trade: The Role of Trade in Promoting Gender Equality" concludes. Countries that are open to international trade tend to grow faster, innovate, improve productivity, and provide higher income and more opportunities to their people. Countries that are more open to trade, as measured by the trade-to-GDP ratio, have higher levels of gender equality. The report, produced in collaboration with the World Trade Organization, marks the first major effort to quantify how women are affected by trade using a new gender-disaggregated dataset. The dataset, developed by the World Bank Group, allows researchers to understand how women are employed, in which industries they work, how much they earn, and whether or not they are involved in global trade. This analysis helps governments see how trade policies can affect women and men differently.
At this online seminar, Nadia Rocha, World Bank's Senior Economist and a member of the joint World Bank and WTO team to prepare the report, presented its main points.
Date/Time:
8am - 9am Friday, October 2, 2020 (Japan Standard Time)
Speaker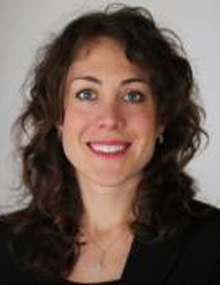 Nadia Rocha
Senior Economist, Macroeconomics, Trade and Investment Global Practice, World Bank

Nadia Rocha is a Senior Economist in the Macroeconomics, Trade and Investment Global Practice at the World Bank. Prior to Joining the Bank in 2016 Nadia worked for five years in the Economic Research and Statistics division of the World Trade Organization. She was seconded to serve as a Senior Advisor on trade to the Colombian Ministry of Trade during 2015. Nadia holds a Ph.D in International Economics from the Graduate Institute of Geneva, a MA in Economics from Pompeu Fabra University of Barcelona and a BA in economics from Bocconi University in Milan. Her current work focuses on regionalism, trade costs, global value chains and trade and gender.
Presentation material: Women and Trade - The Role of Trade in Promoting Gender Equality (PDF)
Related Seminars