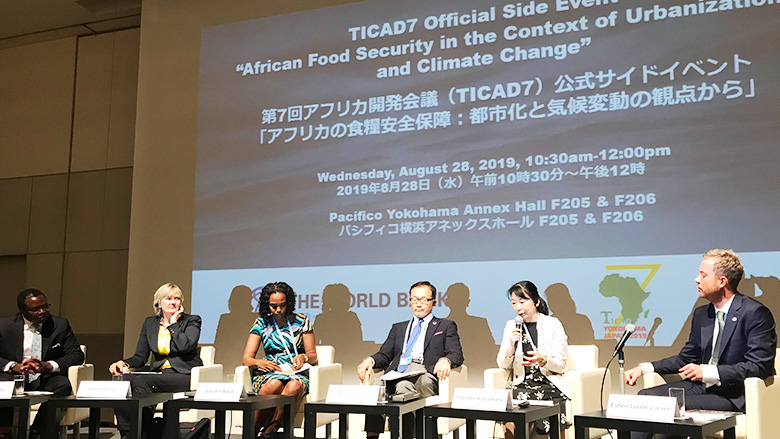 Food security can be precarious for many Africans. One in four Africans—or around 220 million people—are chronically undernourished in sub-Saharan Africa. Without action, this could increase to 330 million people by 2050. Furthermore, Africa is extremely vulnerable to climate change. The largest yield declines due to climate change are projected in Sub-Saharan Africa. Africa's rain-fed agricultural systems are especially vulnerable to climate variability. Scientific research results indicate that in Africa, areas suitable for planting maize and beans—two of the continent's staple crops—could decline by up to 40% by 2030. Undernourishment in Africa could increase by up to 90% given a scenario where there is 1.9-degree Celsius warming. Africa needs more technology that boost sustainable productivity and policies that address the problem.
The event discussed opportunities for reshaping food systems in Africa including redirecting subsidies or revisiting the public expenditures to more public good such as digital and other disruptive technologies, reforming higher Ag Education to provide new skills in agribusiness, food entrepreneurship, technical innovation, creating opportunities for more climate smart investment, less food waste and loss.
Program
Keynote Speech
Esben Lunde Larsen
Fellow at WRI and former Minister of Env & Food, Denmark; Launch of the 3GF Partnership "Food Loss & Waste Protocol"
Panel Discussion
Jennifer Bash
CEO Alaska Tanzania
Haruko Kanamaru
CSR Division Manager, AEON Co.,Ltd.
Shinji Honda
Senior Policy Administrator, Toyama City
Dorte Verner
Lead Agriculture Economist, Agriculture Global Practice, World Bank

Moderator
Steven Kenneth Mbabazi Shalita
Manager in Africa Region, the World Bank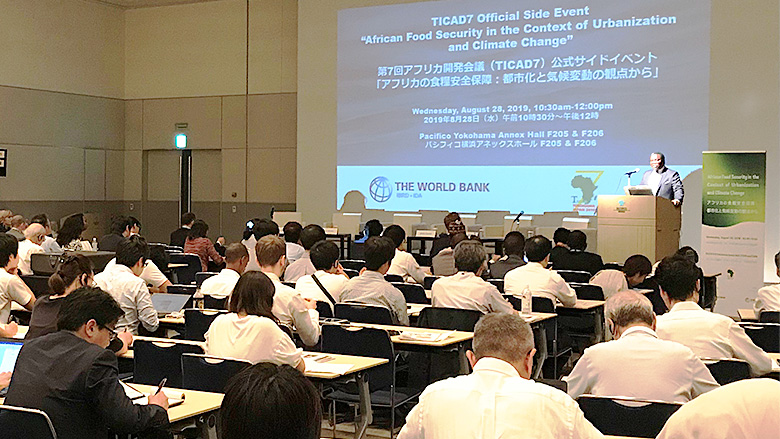 Related