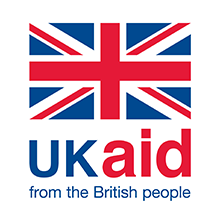 Tanzania is experiencing rapid and concentrated urbanization, leading to a drastic increase in economic and social vulnerability to climate-related risk. In 2016, the
Tanzania Urban Resilience Programme
was established to mitigate this risk through coordinated and strategic action. Led by the Government of Tanzania - with implementation support from the World Bank and funding from the UK Department for International Development - this programme has made tangible progress, with early successes to note in risk identification, risk reduction, and emergency preparedness. These successes, along with lessons learned from local initiatives and from similar initiatives in urban resilience abroad, are to be presented to the public at
URTZ 2018: Understanding Risk in Tanzania
-
the programme's annual conference, taking place August 29 and 30 at the Julius Nyerere International Convention Centre
.
DAY ONE: the conference will bring stakeholders together for an overview of early successes in programme progress and further discussion on innovative tools being used for risk mitigation and emergency preparedness
DAY TWO: the conference will focus specifically on Urban Rivers and Resilience, highlighting international examples of effective interventions and outlining the Msimbazi Charrette process in detail. Additional sessions will be held on Engaging Communities for Risk Reduction as well as ensuring Resilience for the Next Generation.
URTZ 2018 will happen in conjunction with the Free and Open Source Software for Geospatial Conference, an international gathering of the open source community - comprised of one full week of presentations and practical workshops related to this topic. More information on FOSS4G.
Support will be provided by the Global Facility for Disaster Reduction and Recovery's Understanding Risk, a global community of experts and practitioners with interest in the field of disaster risk identification, specifically risk assessment and risk communication. More information on UR.