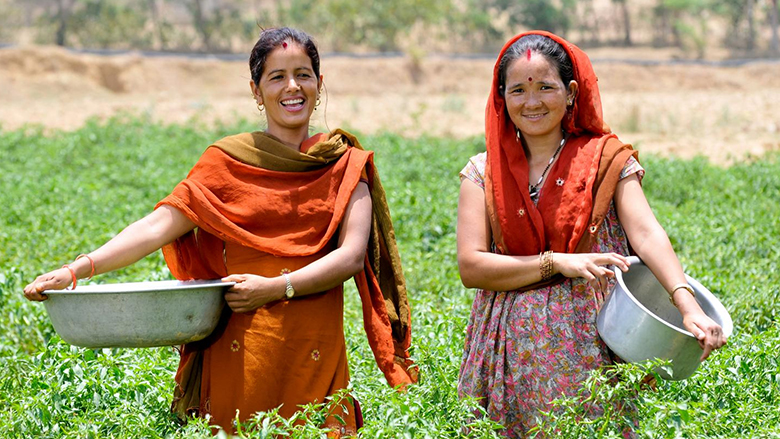 The World Bank welcomes multiple voices and ideas while planning and implementing its development projects.
In Nepal, we're aiming to take this ambition to a higher level by inviting all citizens to inform our priorities to ensure a more prosperous life for all Nepalis.
Including diverse voices in consultations
The World Bank in Nepal is finalizing its Systematic Country Diagnostic (SCD) to guide and pinpoint pressing challenges as well as opportunities Nepal faces in fighting poverty and boosting prosperity for its people.
The diagnostics rests upon a thorough analysis elaborated in close consultation with all stakeholders and aims to encourage public discourse and contribute to the government's development planning process.
The SCD is a key component of the new Country Partnership Framework (CPF), which will guide our support in Nepal.
Three ways to participate
1. Nation-wide Consultations: The World Bank will conduct consultations and workshops in all seven provinces to best understand the priorities and concerns of Nepalis. The consultations will seek a wide range of opinions and include entrepreneurs, industrialists, political leaders, locally elected representatives, government officials, trade associations, representatives of mothers' and women's groups, donors, I/NGOs, CSOs, students, youths, academicians, think tanks, media, development professionals, public and private sector, and more.
Consultation schedule:
• Dhangadi (Province 7): August 27
• Nepalganj (Province 5): August 30
• Surkhet (Province 6): September 1
• Pokhara (Province 4): September 4
• Ilam (Province 1): September 10
• Kathmandu (Province 3): September 6 to 8, and September 13 to 15
• Janakpur (Province 2): October 14-15
2. SMS Poll: In addition to physical consultations, we are innovating and aim to reach all Nepalis throughout the country. With mobile penetration in Nepal crossing 100%, this will ensure that a large number of respondents can provide their input for a minimal cost. The SMS survey was carried out in the 20 poorest districts of Nepal in October 2017.
3. Online Survey: This tool has been especially designed for those living outside Nepal who want to participate in the SCD. The online survey closed in October 2017.

Last Updated: Jan 31, 2018