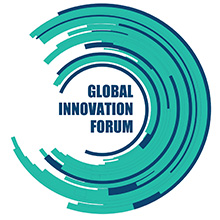 The inaugural Global Innovation Forum on "Leveraging Exponential Technology for Competitiveness and Development" will take place in Singapore on October 4-6, 2017. The event is being co-hosted by the World Bank Group (WBG)'s Trade and Competitiveness (T&C) Global Practice together with its partner in Singapore, the INSEAD Emerging Markets Institute (EMI), National University of Singapore (NUS) as well as key agencies the Economic Development Board (EDB) and the Standards, Productivity and Innovation Board (SPRING).

This is the first Global Innovation Forum that the WBG is organizing to explore how exponential technologies are leading to innovations to address global challenges around competitiveness and development. This global event brings together countries at the frontier of innovation as well as emerging markets who are trying to better understand the implications of these developments on their own development process. This event will facilitate systematic policy dialogue among participating countries, including policy makers, academics and the private sector.

Popular media is replete with reporting on the technological solutions such as Internet of Things, driverless cars, 3D printing, virtual or augmented reality. And yet, policy makers from developing countries may dismiss these as irrelevant for their homegrown contexts, given the absence of a coherent policy discourse around the very nature of these exponential technologies, the non-linear timeline in which they tend to achieve scale, or their ability to deliver transformational impact to billions. Whether countries will harness the promise held by exponential technologies or be disrupted by them will ultimately depend on their ability to develop agile national innovation, research, learning and entrepreneurship systems, and adapt trade, labor, competition, and intellectual property rights policies to their benefit.

II. Forum Objectives and Structure

The key objectives of the Forum is two-fold:
Promote exchange among developed countries, emerging economies and development partners on issues related to the role of industry 4.0, knowledge and networks, private sector role in technology transfer, innovation and productivity growth;
Disseminate knowledge generated by the WBG on topics such as the Future of Manufacturing, Institutional Infrastructure for Innovation, as well as complementary knowledge developed by other global and regional institutions.
The three-day Forum is structured as follows:
Day 1 - Global launch of the World Bank's Innovation Flagship report.
Day 2 - Global thought leadership on exponential technologies and their implications on a country's competitiveness and development.
Day 3 – Practitioners exchange – policy makers and the private sector – working on this topic.
III. Forum participant profile and Country Delegations
We expect around 200 participants from 30-40 countries to attend the Forum. The target audience solicited from each country will comprise decision makers from various Ministries (primarily Finance; Economy; Industry and Trade; Science and Technology; Research; and Education); key business promotion associations, e.g. Chambers of Commerce, Technology Transfer Centers, especially for the SME sector; leading public research institutions; higher education institutions; think-tanks; and technical specialists in topics being addressed by the Forum. Partners include thought leaders on the topic including the US, Japan, Germany, UK, Singapore, South Korea, China, Poland, India and Israel.
Some of the confirmed speakers include:
Head of the Israel Innovation Authority, Ahron Ahron
Managing Director, Singapore Agency for Science, Technology and Research (A*STAR), Dr. Raj Thampuran
National University of Singapore Entrepreneurship Center Director, Prof. Wong Poh Kam
Dame Wendy Hall, Professor of Computer Science at Southampton University and chief architect of the United Kingdom's new digital and artificial intelligence strategy
CEO, Singularity University, Rob Nail
Harvard Business School, Professor Christian Ketels
Chief Liaison Officer for Toyota Research Institute in Silicon Valley, Yasuyuki Kohaya
CEO, SGInnovate Steve Leonard
CEO of Smart Tunisia, Elyes Jeribi
Vice President of Innovation and Economic Development, KAUST, Saudi Arabia, Mark Crowell