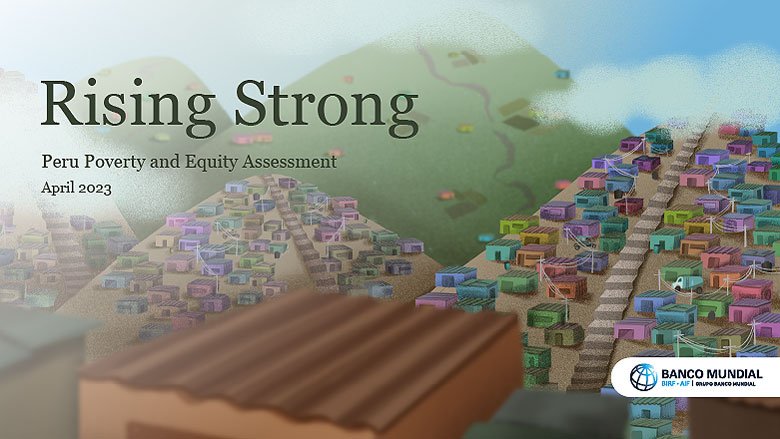 Peru was one of the countries most affected by the COVID-19 pandemic in terms of health and economic impacts and the erosion of the social gains achieved in the previous decade. By July 2022, Peru had registered more than 6,000 deaths per million population because of COVID-19, placing the country among the countries with the highest COVID-related mortality rates per capita. The economy contracted by 11 percent in 2020, its biggest fall in 30 years and the largest in Latin America during that year. As a result, the national poverty rate increased to 30.1 percent, a level not seen since 2010, and extreme poverty reached 5.1 percent in 2020, comparable with the rate in 2013. By the end of 2021, the economy had recovered, but poverty and extreme poverty remained at the levels of 2012 and 2015, respectively. The magnitude of the welfare loss during the crisis revealed the fragility of the social gains that had been achieved during the previous two decades.
High levels of informality and limited social protection left workers unprotected from the economic shock of the COVID-19 crisis, and millions of workers lost their jobs. During the peak of the pandemic (the second quarter of 2020), approximately 6.7 million jobs were lost. However, the economic losses varied across the working population. Self-employed workers and individuals employed in small businesses— mostly informal—experienced the largest drop in employment. In contrast, people who were able to work from home and who had the benefit of internet connectivity—mostly formal—were less likely to lose their jobs. Youth, who exhibited higher informality rates relative to the rest of the population, lost their jobs at a higher rate. Women were also disproportionately affected, because they left the workforce at a higher rate than men, mainly because they supplied care to children and the elderly in households.
Despite the substantial government response to the crisis, Peru faces greater poverty now than before the pandemic. During the peak of the pandemic, the health system collapsed, and no one, regardless of their ability to pay, could access proper health care. Elements of the government response served as a buffer for income loss, preventing an additional poverty rate increase of 3.6 percentage points. However, although the mitigation package in Peru was one of the biggest in the region, it was insufficient to protect the vulnerable and the poor from falling (or falling further) into poverty.