The World Bank in Northeast Nigeria
The conflict in Nigeria's north-east provoked by Boko Haram has resulted in widespread displacement, violations of international humanitarian and human rights law, protection risks and a deepening humanitarian crisis. The prolonged humanitarian crisis has had a devastating impact on food security and nutrition in Nigeria's Northeast with millions of people in need of emergency food assistance.
The World Bank approved USD775 million in IDA credit to rebuild the livelihoods of those badly affected by the crisis, address drivers of fragility and bring long term development to a region affected by insecurity. The recovery program consists of 6 projects focuses on basic education and health services, agricultural production, and livelihood improvement opportunities. It draws from the Recovery and Peace Building Assessment (RPBA) carried out by the World Bank Group, the United Nations, and European Union.
World Bank Engagement in Northeast Nigeria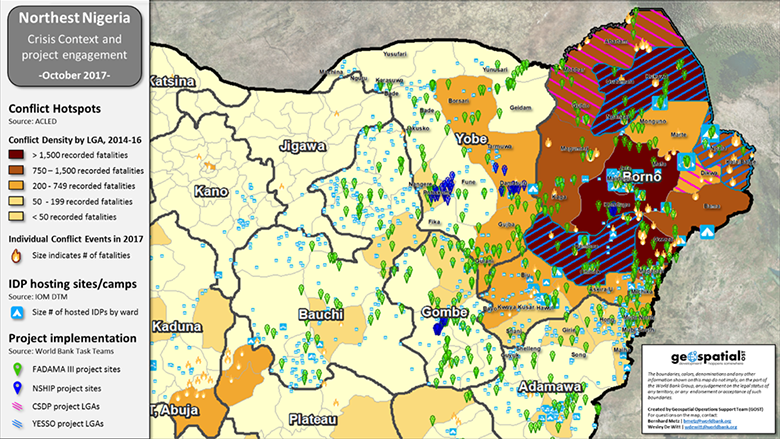 Doing Things Differently to Deliver in Northeast Nigeria
To deliver assistance more effectively in northeast Nigeria, the World Bank is working in collaboration with humanitarian, development, and peace and security partners. Its work includes: (1) cooperating strategically with partners which already have better access in hard-to-reach areas to support the implementation of assistance and help people in need; (2) sharing lessons amongst project teams in northeast Nigeria to seek synergies; (3) using technology, such as geo-mapping, to improve supervision and monitoring capacity; and (4) monitoring the security situation closely in order to operate safely.
Disbursement Status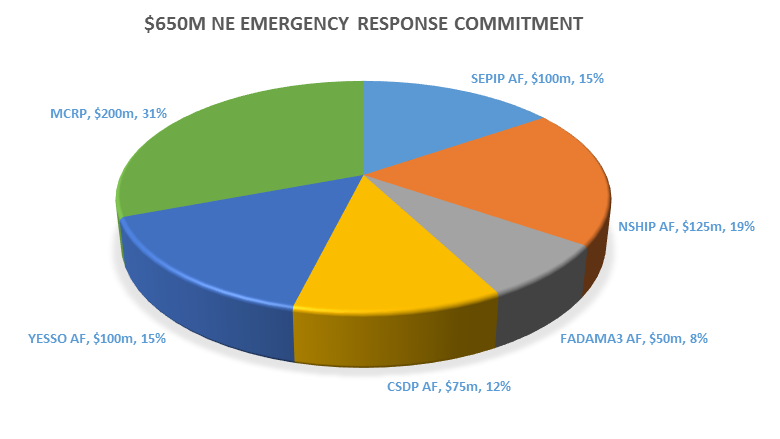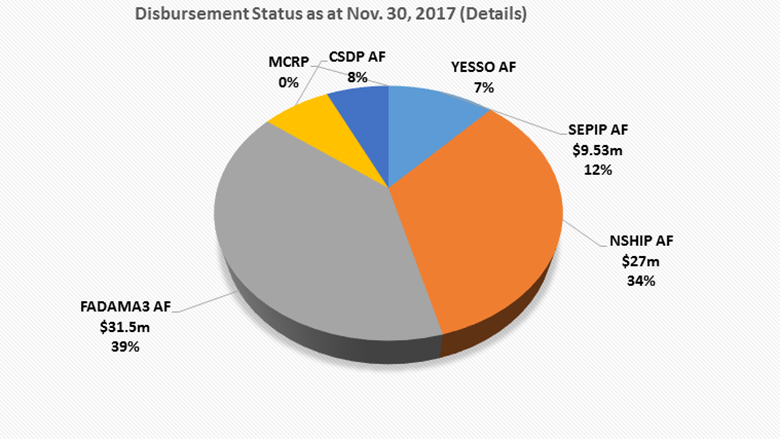 Figure 2: $79.6m disbursed within 7 - 12mths of effectiveness of 5 out of 6 projects