ACCRA, June 14th, 2019 ­­– With the use of innovative technology and approaches, universal financial access is an attainable target in Ghana, according to the latest World Bank economic update for the country.

Enhancing Financial Inclusion, the fourth economic update for the country, notes that as the financial sector has grown rapidly since 2010, increasing access to formal financial services. However, the report points out that financial access across regions and demographics is still low, particularly among women, poor and rural citizens. For example, in 2017, 54% of women had an account with a formal financial institution, compared to 58% for the general population and 62% of men.
"Despite an increase in overall access to financial services, women are less financially included than men," said Henry Kerali, World Bank Country Director for Ghana. "For universal financial access, addressing the remaining vulnerabilities in the financial sector is urgent, and will require additional efforts this year, and through the medium term to allow government's financial inclusion efforts to continue to bear fruit."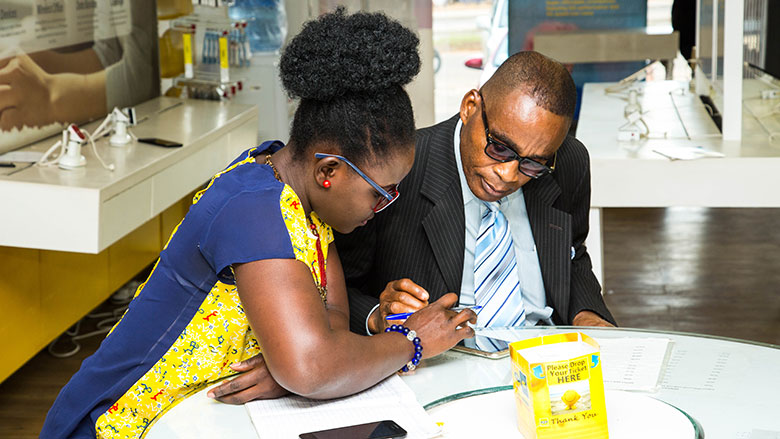 The update notes the significant growth in the number of financial access points over the past five years, primarily related to the spread of mobile money and the government's commitment to driving digitization and innovation in payments. Still, the report acknowledges that more can be done, and offers five recommendations that could enhance financial inclusion in the country:
Digitizing government payments and utility payments
Linking informal financial channels with formal financial services
Promoting agent banking and other low-cost models to increase their footprint throughout the country
Improving financial capability through financial literacy programs to equip consumers with the information needed to identify the benefits and risks of financial products, and
Leveraging data to improve access to finance by the government developing sound policies and/or legal frameworks to mandate data-sharing
"Universal financial access is an attainable target in Ghana with the use of innovative technology and approaches," said Carlos Vicente, World Bank Senior Financial Sector Economist and co-author of the economic update. "The Government of Ghana must lead the implementation of its financial inclusion strategy and digital finance policy; this should be done in collaboration with the private sector."
Economic Outlook
Ghana's annual economic growth continued on a strong path at 6.3% in 2018, although at a slower pace than the 8.1% in 2017. This performance was largely by a strong growth in mining, petroleum, agriculture and sustained expansion in forestry and logging, according to the report.
The report projects Ghana's economic growth to increase to 7.6% in 2019, driven by both the oil and non-oil sectors. Growth in the non-oil sector is expected to accelerate as policy interventions in agriculture and industry will revitalize the productive sectors.
"Fiscal consolidation is expected to slow in 2019, but the overall position will likely remain intact over the medium term; domestic revenue mobilization is therefore very important," said Kwabena Gyan Kwakye, Economist and co-Author.