Côte d'Ivoire's economic growth remains among the fastest on the African continent
In 2017, Côte d'Ivoire continued to be one of the most buoyant economies in Africa, with a growth rate expected to hold steady at around 7.6% (Chart 1). This positive performance is due to the recovery in agriculture, and shows Côte d'Ivoire's resilience to domestic and foreign shocks. The short- and medium-term outlook remains encouraging. The GDP growth rate is forecast at 7% in 2018 and 2019. Nonetheless, the Ivoirien economy remains vulnerable to external risks such as fluctuations in agricultural and extractive commodity prices, climate conditions, global and regional security risks, and tight regional and international financial markets.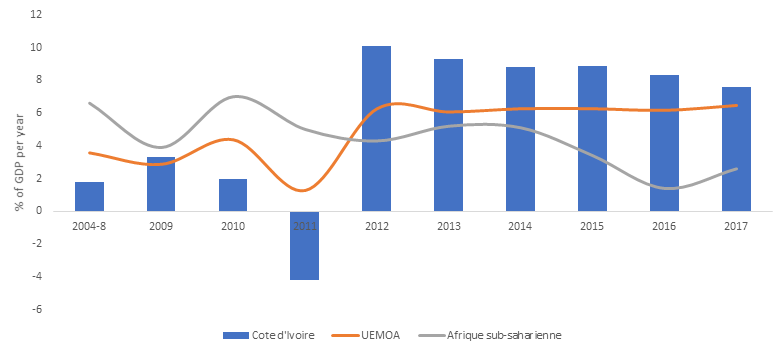 Chart 1. Côte d'Ivoire's economic growth (Source: World Bank).
Growth increasingly driven by the public sector as the private sector's contribution slows
The private sector's contribution to Ivoirien growth has decreased since the end of the crisis in 2012 (Chart 2). However, there has been an increase in the foreign and public-sector contributions associated with the Government's pro-cyclical policy and a positive external environment (in terms of export revenues and foreign investments). The authorities have taken forward an ambitious public investment program to narrow infrastructure and social services gaps, which had widened over more than a decade of political crises.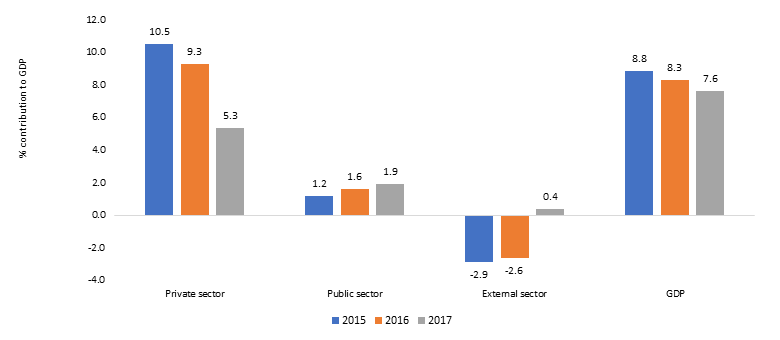 Chart 2. A downward trend in the private sector's contribution (Source: World Bank).
Budget deficit and public debt have both grown
The Government's fiscal situation deteriorated in 2017. The budget deficit grew from 2.9% of GDP in 2015 to 4% of GDP in 2016 and 4.5% in 2017 (Chart 3). The deterioration in the fiscal situation was due to stagnating domestic revenues (around 19.5% of GDP), whereas public expenditure increased more sharply (+0.6% of GDP) owing to security and social contingencies.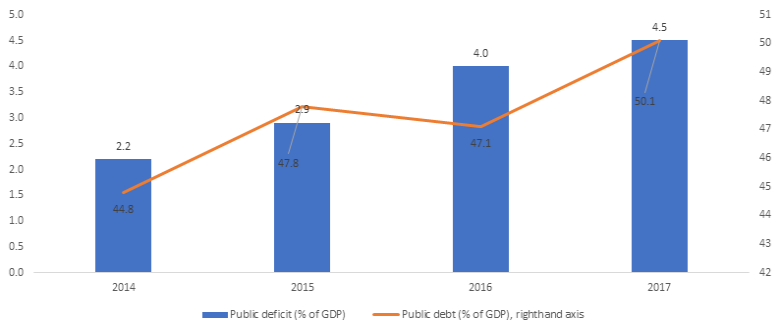 Chart 3. Growth in budget deficit and public debt (Source: World Bank and IMF).
Private investment is still relatively low and needs to be encouraged
The rate of private investment jumped between 2011 and 2017, rising from 5.7% to 12.0% of GDP between 2011 and 2012 before stabilizing at approximately 11% of GDP between 2013 and 2017. Yet this rate is still too low, as shown by Chart 4, especially when compared with the emerging countries, where it can top 25% of GDP, and even the stronger-performing Sub-Saharan African countries such as Ghana (19%) and Uganda (18%). Côte d'Ivoire has also failed so far to attract significant inflows of foreign direct investments, which account for just 1.5-2% of GDP, far from the rates observed in Ethiopia and Mozambique. The development of the private sector is decisive if Côte d'Ivoire is to maintain its rapid growth rate and redistribute the fruits of economic growth more equitably across the entire population.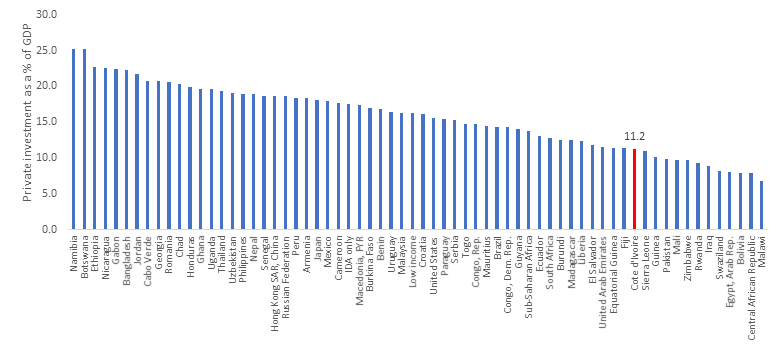 Chart 4. Share of private investment in GDP per African country (Source: World Bank)
Public expenditure efficiency needs to be improved, especially in the social sectors
In addition, the fiscal consolidation planned by the Ivoirien authorities in 2018 and 2019 is creating an urgent need to improve the efficiency of public expenditure. If the central government cannot spend more, it will have to spend better to achieve its ambitious infrastructure and social services goals. It will need to improve both the allocation of public expenditure ("knowing where to spend") and its financial efficiency ("knowing how to spend").
The report provides a comparative analysis (Chart 5) of a sample of some 20 countries in the sub-region and countries that could serve as models for central government to improve the efficiency of its education and health expenditures (which account for nearly one-third of the budget). This analysis shows that, despite considerable central government expenditure on education, the results in terms of primary school enrolment remain disappointing. By way of comparison, Benin spends proportionally less than Côte d'Ivoire, but has a higher rate of pupils enrolled in primary education.
The fact that Côte d'Ivoire spends relatively little on the health sector explains its modest maternal mortality outcomes. Only Mali and Guinea Bissau put fewer resources into health than Côte d'Ivoire.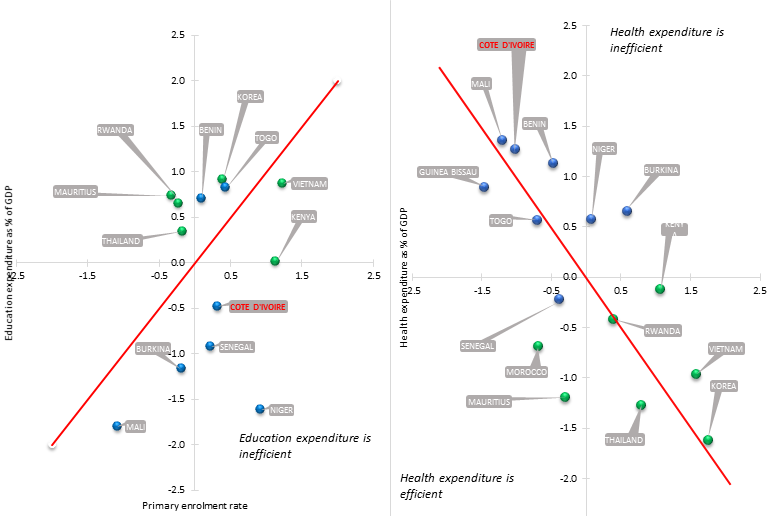 Chart 5. The efficiency of public expenditure in the social sectors (Source: World Bank). Note: Each variable is measured in terms of deviation from the sample's mean. The blue dots represent the WAEMU member countries.