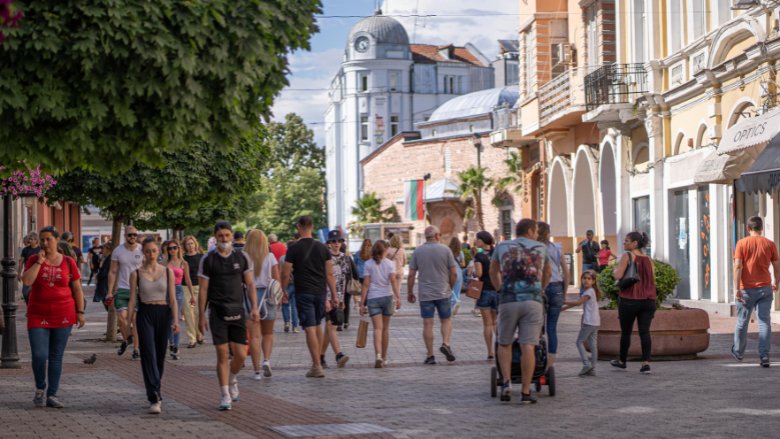 Address the institutional gaps, says new Systematic Country Diagnostic
Highlights
Bulgaria's development path over the past decade has been remarkable, but has not been inclusive enough.
The World Bank has prepared an update of the Systematic Country Diagnostic (SCD) for Bulgaria, seeking solutions to boost shared prosperity.
There is no easy fix when it comes to institutions; solutions should be pursued sector by sector, according to the SCD.
Development economists have long agreed that economic growth does not necessarily translate into a reduction in poverty and inequality. Bulgaria, a country of 6.5 million people, and a member of the European Union, provides yet another illustration of this.
How to solve Bulgaria's paradox – robust growth and a sound macroeconomy, but prevalent poverty and citizen discontent? This was the main question the World Bank aimed to answer in preparation of a new Systematic Country Diagnostic for Bulgaria.
The World Bank has been partnering with Bulgaria for the past three decades, and has been providing support since the early years of its transition to a market economy. The recent update of the Systematic Country Diagnostic takes a deep and independent look into Bulgaria's development challenges and examines how to translate robust growth and a sound macroeconomy into prosperity for all Bulgarians.
Looking back at Bulgaria's development over the past decade, the country has performed remarkably well. Real incomes have been on a stable convergence path to average EU levels, and already reach 55% of the EU average. The country managed to achieve robust growth rates and record-low unemployment in the period prior to the outbreak of the COVID-19 pandemic, while its legislation has been continuously aligned to state-of-the-art achievements in EU law.
Against this background, other persistent trends are cause for concern, however – Bulgaria's population continues to emigrate to wealthier EU and OECD member countries, poverty remains at one of the highest levels in the EU, and income inequality is the worst among EU members.
The COVID-19 pandemic has only made matters worse. The most vulnerable were among the first to lose their jobs, and are still striving to get back to their pre-pandemic income levels. Access to public services – including water and sewage, adequate road infrastructure, health care, education, elderly care and social services – is strikingly uneven across the country. Meanwhile, Bulgaria's population is declining rapidly.
How to address Bulgaria's paradox? The World Bank has identified one cross-cutting constraint – institutions. The Systematic Country Diagnostic finds that there is no easy fix for improving governance and institutions, therefore solutions should be pursued individually sector by sector. For instance, if the country wants to raise average incomes at a faster rate, then strengthening the skills of all Bulgarians would be key.
Addressing institutional gaps requires strong commitment and trust. To achieve this, Bulgarian institutions need to be transparent and accountable – a demand by citizens that should be implemented. In addition, Bulgaria needs to shift to a green growth model in tune with the European Green Deal and its own national commitments.