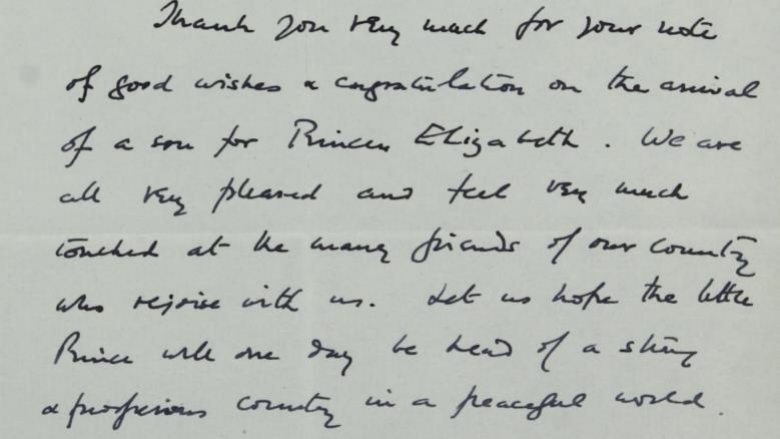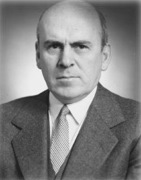 On July 22, 2013, much of the world's attention turned toward England and the news of the birth of a son to the Duke and Duchess of Cambridge. For staff in the World Bank Group Archives, the occasion brought to mind a piece of correspondence between then British Ambassador to the United States Oliver Franks and the second World Bank President, John "Jack" McCloy. While the first heir to the British throne, Charles, Prince of Wales, is today welcoming his first grandson, almost 65 years ago he was the subject of a short note from Ambassador Franks to President McCloy. In the November 16th, 1948 letter, Franks thanks McCloy for his good wishes and uses the arrival of "the little Prince" to bless not only the infant heir but the future of his country and the world, as well.
This piece of correspondence is found within the records of World Bank President, John J. McCloy's office, which has recently been declassified and digitized for on-line availability. You never know what you might find within the archival holdings of the World Bank Group, and this letter is only one example! Explore our website to learn more about the history of the Bank and its work.
This letter from Ambassador Franks is only one item within an entire folder of John McCloy's correspondence dating from 1 May 1947 to 31 December 1948. To view these records and a description of the records go to the Records of John J. McCloy sub-fonds description.