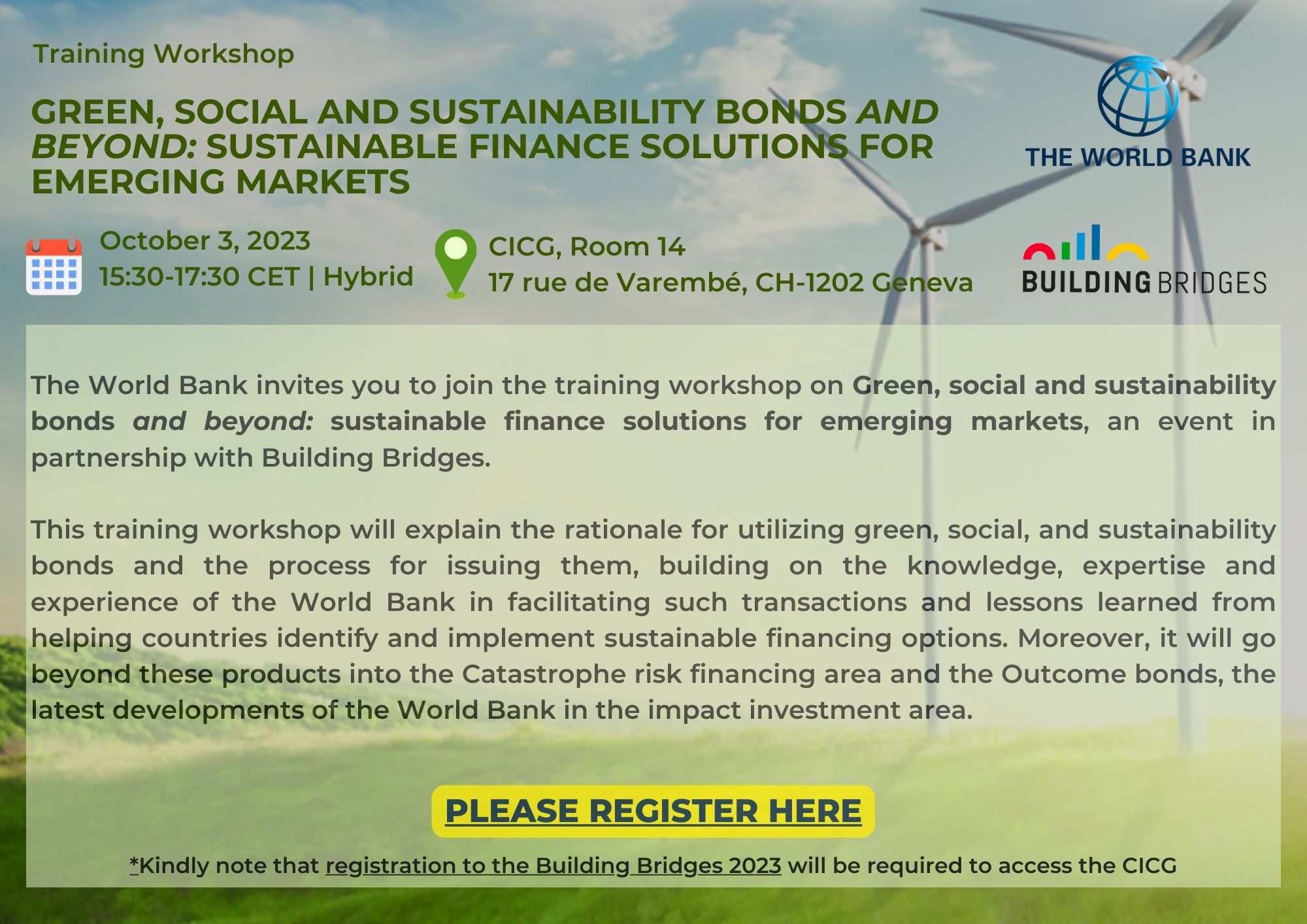 Training Workshop:
GREEN, SOCIAL AND SUSTAINABILITY BONDS AND BEYOND: SUSTAINABLE FINANCE SOLUTIONS FOR EMERGING MARKETS
October 3, 2023 - 15:30-17:30 CET | Hybrid
CICG, Room 14, 17 rue de Varembé, CH-1202 Geneva
The World Bank invites you to join the training workshop on Green, social and sustainability bonds and beyond: sustainable finance solutions for emerging markets, an event in partnership with Building Bridges.
This training workshop will explain the rationale for utilizing green, social, and sustainability bonds and the process for issuing them, building on the knowledge, expertise and experience of the World Bank in facilitating such transactions and lessons learned from helping countries identify and implement sustainable financing options. Moreover, it will go beyond these products into the Catastrophe risk financing area and the Outcome bonds, the latest developments of the World Bank in the impact investment area.
*Kindly note that registration to the Building Bridges 2023 will be required to access the CICG