The current phase of trust fund reforms aims to deliver transformative solutions for our clients and provide the best value for our partners through decreased fragmentation, improved strategic alignment, increased efficiency, and enhanced oversight of the trust fund portfolio.
Umbrella Programs - A New Approach to Managing Trust Funds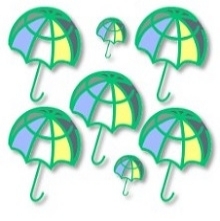 The central innovation of the current phase of trust fund reform is the introduction of the Umbrella Program as a flexible way to align and manage development resources for results at scale -- an approach that will result in fewer, larger more strategically aligned trust fund programs. As of June 2022, the Bank is working to implement 70 Umbrella Programs.
| | |
| --- | --- |
| Umbrellas in Action | |
| PROBLUE - Healthy Oceans | Healthy Economies | Healthy Communities | |
| ESMAP - Energy Sector Management Assistance Program | |
| GWSP - Global Water Security and Sanitation Program | |
| ID4D - Identification for Development | |
| CGAP - Consultative Group to Assist the Poor | |
| GFF - Global Financing Facility for Women, Children and Adolescents | |
| EGPS - Extractives Global Programmatic Support | |