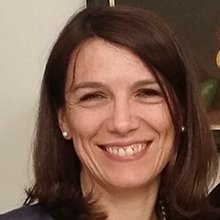 Lead Economist
DEC Development Economics
Valerie Mercer-Blackman is a Lead Economist at the World Bank's Prospects Group, where she directs the work on commodity markets and the analytical program focused on investment and energy transition issues. Previously, she was at the South Asia Office of the Chief Economist, co-leading the South Asia Economic Focus and researching macro and structural growth issues in South Asia.
Valerie has published work on a broad set of policy-relevant research areas. Her recent published research was on diversification, trade, FDI, productivity in services, and global value chains. Her past analytical work includes growth drivers, investment, and macro-fiscal issues in developing countries, particularly commodity exporters.
Before joining the World Bank, she was a senior economist at the Asian Development Bank, working on macroeconomic issues relevant to Asia, including macro forecasting models, unpaid care work, trade, and global value chains. She also has extensive experience working on Latin America and the Caribbean and macro-fiscal issues during her professional career at the Inter-American Development Bank and the International Monetary Fund. She holds a Ph.D. in Economics from the University of Pennsylvania and an undergraduate degree from Yale University. Valerie is a U.S. and Colombian national.