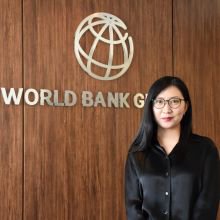 Country Economist for Mongolia
Undral Batmunkh is a Country Economist for Mongolia mainly responsible for macroeconomic monitoring and policy analysis.
Ms. Batmunkh has about 10 years of relevant experience. Prior to joining the World Bank she was a Senior Economist at the Bank of Mongolia. Her notable contributions at the World Bank include The Mines and Minds (2020) and The Mongolia Economic Update series from 2020-2022. In addition, she has conducted a number of research in the area of macroeconomics, of which an article she had coauthored "Monetary and macroprudential policy in a commodity exporting economy: A structural model analysis" was published in the Central Bank Review in 2018.
She holds an MPP degree from Harvard Kennedy School of Government and a BSc in economics from Middle East Technical University. Undral Batmunkh is a Mongolian national who speaks English and Turkish fluently.