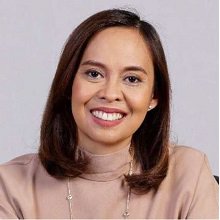 Alternate Executive Director: EDS15
Sharon P. Almanza, a Philippine National, is the World Bank Group Alternate Executive Director (AED) representing Brazil, Colombia, Dominican Republic, Ecuador, Haiti, Panama, Philippines, Suriname and Trinidad & Tobago since November 2022. Prior to her appointment as AED, she was a Senior Advisor from May 2021.
She has an extensive work experience in the public sector particularly on public financial management, asset and debt management. Before joining the WBG Board, she's the Deputy Treasurer for Asset Management, Research and Accounting Services of the Bureau of the Treasury, Department of Finance. She also held various positions at the Department of Finance as the Chief of the Debt and Risk Management Division (DRMD) of the International Finance Group and Officer-in-Charge of the Multilateral Assistance Division.
Sharon P. Almanza
The World Bank Group

Washington DC

1818 H Street NW

Tel :

+1 (202) 458 - 0094