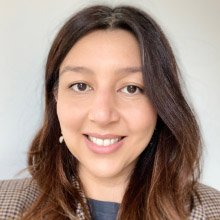 Program Leader for Infrastructure and Sustainable Development for Eastern Europe
Sevara Melibaeva is the Program Leader for Infrastructure and Sustainable Development for Eastern Europe, joining the position in October 2022. In this role, she coordinates the World Bank's programs and dialogue in transport, energy, digital development, water supply and sanitation, urban, social, environment, and agriculture sectors in Ukraine and Moldova.
Prior to the position, Sevara has supported the Client engagement of the World Bank in transport sector and managed operations in infrastructure and institutional reforms. She has worked across a number of countries in Eastern and Southern Africa, Central America, and Europe and Central Asia. Her most extensive work focused on trade and transport facilitation, rural connectivity, and aviation. Most recently, Sevara was posted in Astana, Kazakhstan, from where she led multi-sectoral teams for lending and advisory activities and coordinated policy dialogue in the Central Asian region on transit corridors, infrastructure PPPs, SOE reforms, and regional integration. She also co-authored several cross-sectoral World Bank publications on rural infrastructure development, gender issues in transport sector, and road safety.
Prior to the World Bank, she worked on transportation systems and high speed rail research with the Massachusetts Institute of Technology (MIT) in Boston and managed trade finance and corporate banking portfolios at Mashreq Bank in Dubai and ABN Amro Bank in Tashkent. Sevara holds a Master of Science in Transportation degree from MIT (USA), Master of Public Policy and Administration from Columbia University (USA), MBA from Tashkent State University of Economics (Uzbekistan), and Bachelor's degree in Economics and Mathematics from Greensboro College (USA).