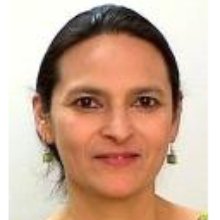 Acting Country Director and Operations Manager for Tanzania, Malawi, Zambia and Zimbabwe
Preeti Arora is the Acting Country Director and Operations Manager for the World Bank, based in Dar es Salaam, covering Tanzania, Malawi, Zambia, and Zimbabwe. She has over 25 years of development experience that spans operations and corporate work, as well as lending and knowledge work in the Africa and South Asia regions, including several fragile countries.
In her current position, Ms. Arora oversees the implementation of a portfolio of IDA credits of more than $6.10 billion in Tanzania and manages the operational teams in Tanzania, Malawi, Zambia, and Zimbabwe. The portfolio has a strong focus on sound fiscal and debt management, institutional development and capacity building, human capital development, job creation for inclusive growth, poverty alleviation, climate change adaptation, and COVID-19 response.
In her previous assignment as the Country Program Coordinator (CPC) for Burundi, Malawi, Somalia, and Tanzania and as CPC for Sudan, South Sudan and Somalia, she has been deeply involved in developing the country engagement framework and strategy development. She led the preparation of the Tanzania Country Partnership Framework for 2018-2022. Prior to that she led the Development Effectiveness Unit of the South Asia Region on quality assurance of the region's policy lending and country assistance strategies.
Prior to joining the World Bank, Ms. Arora taught Economics at the University of Delhi, India.