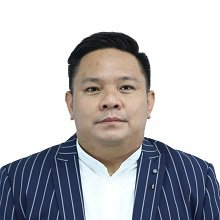 Alternate Executive Director: EDS15
EDS Executive Directors
Neil Adrian S. Cabiles, a Philippine National, is the World Bank Group Alternate Executive Director (AED) representing Brazil, Colombia, Dominican Republic, Ecuador, Haiti, Panama, the Philippines, Suriname, and Trinidad & Tobago.
Prior to his appointment as AED, he served as Assistant Secretary of the International Finance Group of the Department of Finance-Republic of the Philippines. Under this assignment he facilitated the Philippines' international finance cooperation engagements and initiatives, in support of the government's development priorities. He also played key roles in the negotiations of bilateral and multilateral agreements, including the Regional Comprehensive Economic Partnership, the ASEAN Economic Community, and the Indo-Pacific Economic Framework for Prosperity. He also participated in various fora under the United Nations Framework Convention on Climate Change, particularly in discussions on climate finance.
Neil holds a doctorate degree in Economics with a specialization in International Economics and Finance from the Alma Mater Studiorum-Università di Bologna. He previously worked as an investment banker, a professor, and a consultant in international financial institutions.
The World Bank Group
Neil Cabiles

1818 H St. NW Washington DC, 20433